Did Fred Andrews deliver on his threats against Hiram Lodge? This could be the case based on the promo for Riverdale Season 3 Episode 10.
The reigning kingpin of Riverdale has collapsed to the ground with a noticeable bullet wound to his chest.
Karma finally got her revenge! But even if it wasn't Fred who did it, there are a lot of people in town who would LOVE to get their vengeance against Hiram.
Though, this is Riverdale after all; the attack could be a red herring. All we have to go on is the blood, the gunshot noise, and Fred's promise to kill his son's tormentor.
Do you think the former mayoral candidate made the shot?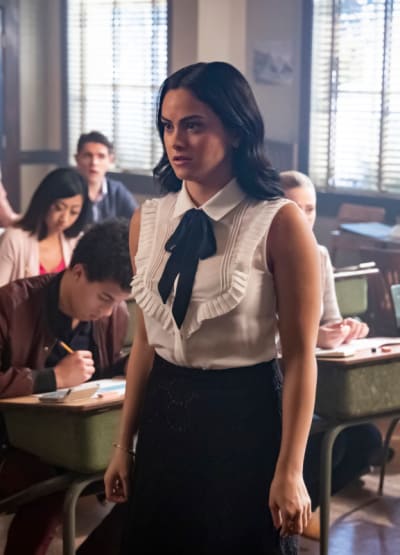 The Andrews and Lodges aren't the only ones dealing with parental issues. It looks like Betty will be faced with double the Cooper drama!
Firstly, we see a quick clip of Betty walking through a dark and barely lit hallway. This setting has a strange "Silence of the Lambs" vibe to it, so we can only surmise that she's visiting her devious father, Hal Cooper. (To the Riverdale police, he's The Black Hood.)
Why is she visiting him? What will he say? She promised she would never see him again, so this is a strange turn of events.
Related: Get CBS All Access via Prime Video Channels for Hit Shows, Exclusive Originals & Live TV!
With Alice falling deeper down the hole of The Farm, Betty needs some guidance. Going to see a serial killer isn't the best choice, but it's a start.
Speaking of her mother, there's an issue surrounding some missing money and a possible connection to The Farm.
Is Alice wrapped up in the same drama? Does Evelyn Evernever know more than she's letting on?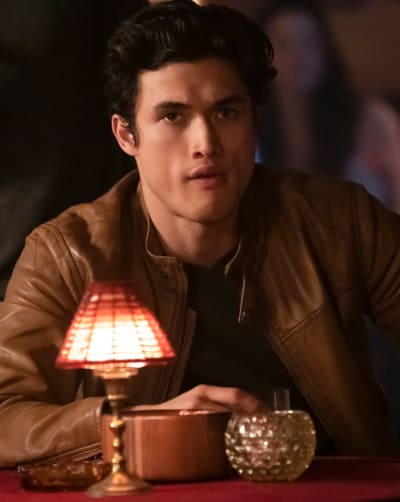 Also in the promo is a quick glimpse of the Gargoyles' ceremony.
Jughead's mission for Fangs has proven fruitful: the Gargoyle King will be nearby. His new traitor will infiltrate the group and found out more from inside the gang.
Related: Riverdale Season 3 Episode 9 Review: No Exit
What will Fangs discover? Or will Fangs turn to the dark side?
We see another clip of Jughead raising his hands above his head, similar to someone being arrested. Things don't look good for the leader of the Southside Serpents.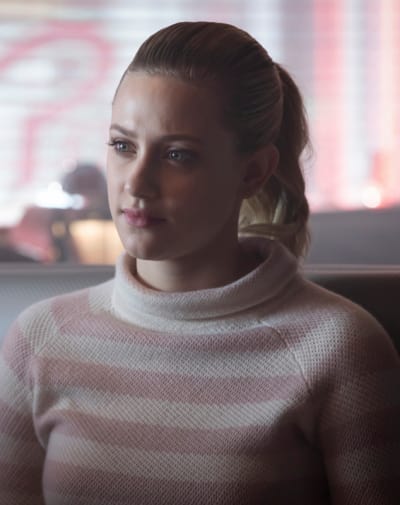 Now, over to you, Riverdale fans!
Check out the trailer below and share your thoughts in the comments.
Don't forget, you can watch Riverdale online via TV Fanatic to get caught up on the drama.
Riverdale Season 3 Episode 10 airs Wednesday, January 23 at 8/7c on The CW.