Olivia Pope is in a lot of trouble. 
That much seems clear after the first preview for Scandal Season 6. The hit ABC series has been on a longer than usual hiatus due to series star, Kerry Washington's pregnancy. 
Thankfully, we now know the show will return on January 19, 2017.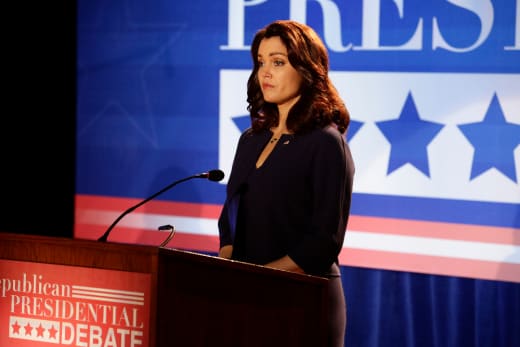 Scandal Season 5 chronicled the run for presidency of the United States of America and the series left us with the mother of all cliffhangers as it came to a close before revealing who became president. 
Based on what went down, it seems like Mellie could be in with a good chance of winning, but that would probably cause a lot of tension with her ex-husband, Fitz. 
If you recall, Fitz was the President of the United States and things went south for the pair. 
They managed to make things right with each other, but it's clear Fitz still harbors a whole lot of feelings for Olivia Pope. 
In the preview, Mellie is shouting at Olivia, claiming she's done running for President.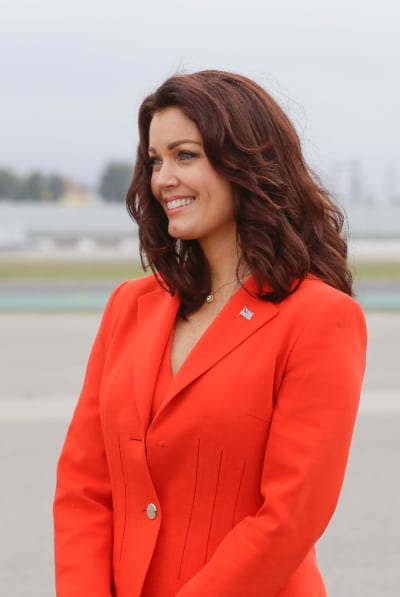 This forces Olivia to reply that she's not. 
This could be a huge misdirect to throw us off ruling Mellie the President. 
We all know that Olivia strives to have power. That's sort of what she does. 
It led to her brutally murdering Andrew with a chair just a few months ago. 
It was a gruesome scene, but it proved that Olivia is becoming VERY unlikable.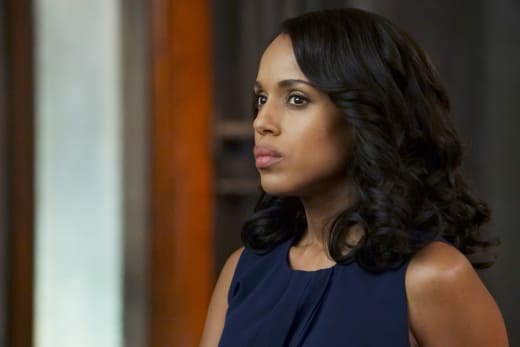 She has a long road to go in order to redeem herself. 
Oh, and something explodes right in front of Huck and Quinn. 
The teaser also promises that something huge will happen in the first ten minutes of Scandal Season 6 Episode 1 that will change things up on the show. 
It remains to be seen just what Eli will do after his daughter defied him. 
Eli is one of those villains that has stayed around for far too long. Hopefully someone handles him when the show returns. 
Remember you can watch Scandal online right here on TV Fanatic. Get caught up now!
What did you think of the preview? Hit the comments!