The 100 Season 5 Trailer: There Are No Good Guys!
Paul Dailly at .
It's been a long time since The 100 Season 4 concluded, and we finally have our first glimpse at what's to come on The 100 Season 5!
The CW dropped a lengthy extended trailer for the upcoming season, and it sure gives a lot away. 
If you watch The 100 online, you will know that Clarke grew close to a night blood in the years while the rest of her people were in space or in the bunker. 
Together, they have lived in unity on the only green part of the planet. 
Until now. 
A prison ship armed with a whole wave of new villains has landed, and they want the valley all to themselves. 
This makes Clark yearn for her people more than ever, and the below trailer shows everyone back together while giving us glimpses of their lives while they were all apart.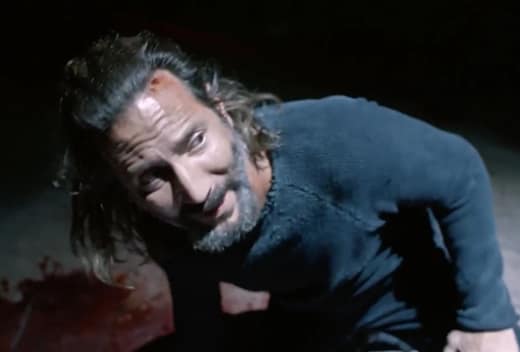 Let's just say things in the bunker did not go to plan. Octavia wanting everyone to live in peace looks like it lasted for all of a few minutes. 
Kane and Abby debate what they are doing, and it may confirm some of the recent spoilers that have emerged. 
Related: The 100 Season 5: Everything We Learned From Unity Days!
Then there's Bellamy and everyone in space who seem to think that Clarke perished when Praimfaya struck the planet. 
There's a lot to process from the trailer, so buckle up and feast your eyes on all of the big twists and turns. 
Hit the comments with your thoughts below!
The 100 returns Tuesday, April 24th at 9/8c!