Marvel's The Gifted has officially been ordered to series at Fox, and a first look teaser has been released. 
The show marks Fox's first series produced in conjunction with Marvel Television.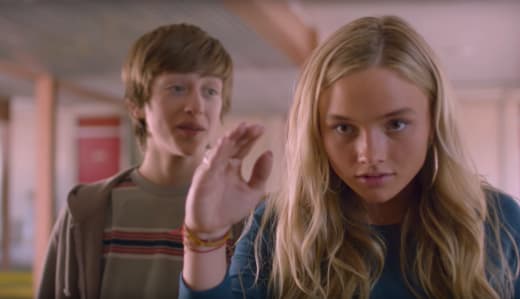 It will star Stephen Moyer and Amy Acker as a couple who are shocked to the core when they learn their children have powers. 
With the family on the run, they join forces with an underground network of people with powers and try to stay safe. 
Now, the official teaser looks a whole lot like Heroes. If Fox were rebooting the series, the below trailer could pass as the first teaser. 
Let's hope this new series does not suffer from the same storytelling issues that plagued Heroes because we're not really up for investing time in another disappointing series. 
Matt Nix of Burn Notice fame penned the pilot, so we do have high hopes that this series is a solid addition to Fox's slate. 
There's no word on where Fox plans to schedule the series, but something tells us it would fit in well on Thursdays at 8/7c. 
It would serve as great counter programming for ABC's TGIT. 
The cast also includes Natalie Alyn Lind, Sean Teale, Jamie Chung, Percy Hynes White, Coby Bell, Emma Dumont and Blair Redford. 
There were conflicting reports that The Originals' Joseph Morgan was joining the series when he was spotted at a table read for the pilot, but it was later confirmed that he was stepping in for someone and will not actually be part of the show. 
Have a look at the teaser below, and join us in the comments with your take on it.