The Originals is well-known for having some of the craziest twists on TV. 
That looks set to continue on The Originals Season 4 Episode 7, which will find Freya going against Dominic and the rest of The Hollow in a daring mission that will push her to her limit.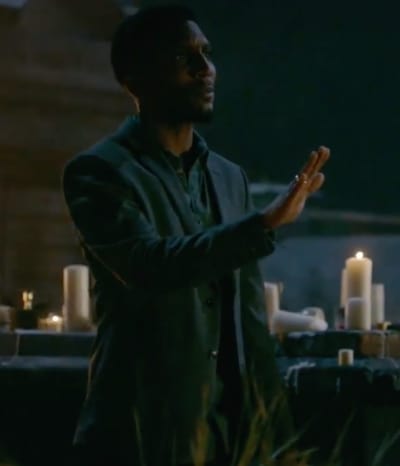 The official description from The CW claims that "an unexpected twist leaves her life hanging in the balance." Could this be Vincent's way of avenging the death of Davina?
Freya claimed on the most recent episode that she did what needed to be done in order to save her family. Vincent has done some dark things in the past, but something tells us he's not ready to let Freya move on. 
Elsewhere, Marcel helps Klaus in yet another spell that could save Hope's life. However, will this act of goodwill allow Klaus to forgive his former ally?
Would Sofya allow Klaus to move on with his life in New Orleans if Marcel was set free? Something tells us she is not impressed with him. 
Maybe she'll get her revenge when everything appears to be returning to normal. 
Then there's Elijah, who is given a stern talking down to from Vincent. Remember Vincent? He's the guy who has never done anything wrong. 
That last part was sarcasm, but seriously, everyone needs to stop fighting and throwing shade at one another ... at least, until The Hollow is defeated. 
We're fast approaching the half-way point in the season, and there's a very real possibility that these final seven episodes could be the last-ever episodes of the series. 
Have a look at the full teaser below and be with us next Friday as we review all of the developments. 
In the meantime, you can watch The Originals online right here via TV Fanatic. Get caught up now!
Show:

Tag:

Episode:

Related Videos:

Uploaded by:

Uploaded:

Duration: