Timeless Clip: See Lucy and Wyatt's Unaired First Kiss!
Paul Dailly at .
Timeless is still awaiting word on whether it will return to NBC for Season 3. 
But the powers that be are keeping the #RenewTimeless hashtag alive by releasing some unaired scenes from the show. 
The first of which is the unaired first kiss between Lucy and Wyatt that was supposed to air as part of Timeless Season 2 Episode 3 titled "Hollywoodland."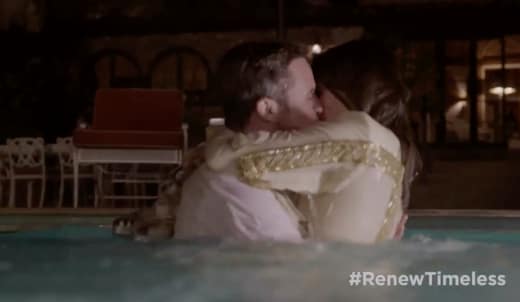 In the kiss that never made TV, Lucy and Wyatt locked lips in a pool. 
"Thank you loyal #Clockblockers for working and tweeting to save our show! Here's a deleted scene for you as we keep the fight going to #RenewTimeless! @abigailspencer @MattLanter @Lesdoggg @kelly_clarkson @WilliamShatner #Lyatt," said the Timeless Writers on Twitter when they shared the video. 
But why didn't the kiss make the cut for TV?
"We had some production difficulties the night we filmed their first kiss in the pool, so we reshot the kiss in the guest house," said co-creator Shawn Ryan in response to questions from fans.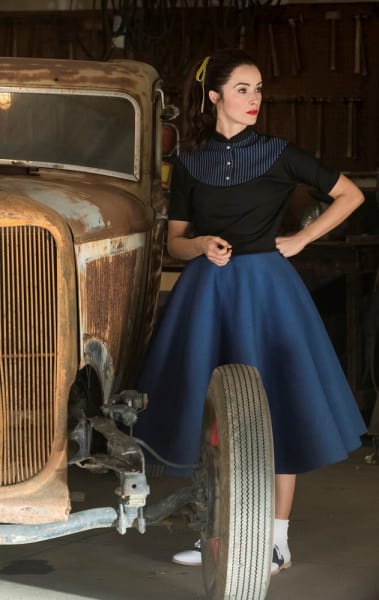 It's a great idea to share these scenes to keep fans talking about the series. Timeless was saved last year after being canceled. 
However, NBC has yet to decide on whether the show will return for Season 3. Despite a promise from the network to put the show in a more family-friendly timeslot, Timeless Season 2 was shunned to the Sunday 10/9c hour. 
Given that the show has a wide audience, it would certainly be worth experimenting with an earlier timeslot.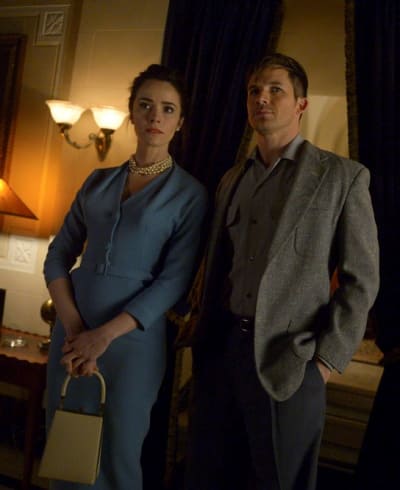 Alas, you can watch the full scene below, and hit the comments with your thoughts on it!
Remember you can watch Timeless online right here via TV Fanatic. Get caught up right now.