Tom Clancy's Jack Ryan Super Bowl Promo and Premiere Date Revealed!!

Carissa Pavlica at .
Super Bowl Sunday is a day of football, sure, but it's also a day of other entertainment when movie and television studios put together their best cuts of what lies ahead.
To wit: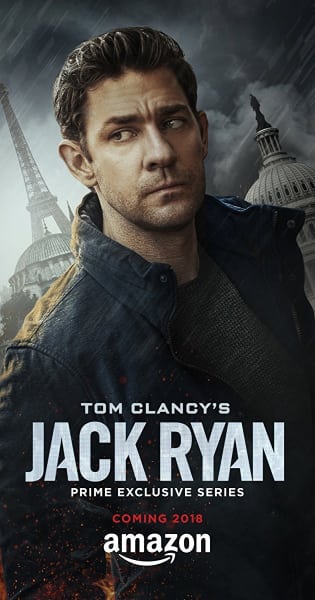 John Krasinski is taking over the role of Tom Clancy's Jack Ryan already played by Alec Baldwin, Harrison Ford, Ben Affleck, and Chris Pine. Not a bad set of shoes to step into, right?
On Labor Day weekend, Prime Video is bringing best-selling author Tom Clancy's legendary character Jack Ryan to television for the first time — Tom Clancy's Jack Ryan will premiere on August 31.
In anticipation of the premiere, Prime Video will air its first-ever Super Bowl ad featuring the series, which can be previewed here.
"Given the colossal scope and scale of the series coupled with the popularity of Tom Clancy's novels, we knew Tom Clancy's Jack Ryan would be a natural fit for Prime Video's first Super Bowl ad," said Mike Benson, Head of Marketing for Amazon Studios.
"The global nature of the audience provides us with a unique opportunity to give viewers a look at this thrilling new series coming to Prime."
With an original storyline while still maintaining the fan-favorite characters, Tom Clancy's Jack Ryan is an action-packed CIA thriller that will keep the audience on the edge of their seats through every twist and turn.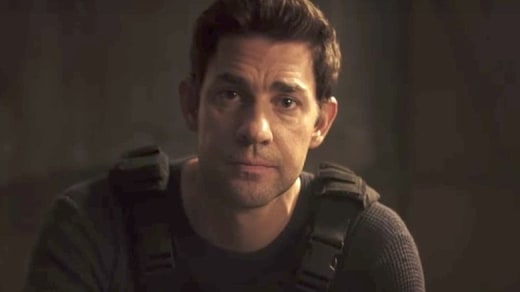 Tom Clancy's Jack Ryan is a reinvention with a modern sensibility of the famed and lauded Tom Clancy hero played by John Krasinski (13 Hours, The Office). The series centers on Jack Ryan, an up-and-coming CIA analyst thrust into a dangerous field assignment for the first time.
The series follows the titular character as he uncovers a pattern in terrorist communication that launches him into the center of a dangerous gambit with a new breed of terrorism that threatens destruction on a global scale.
The one-hour, eight-episode dramatic series also stars Wendell Pierce (The Wire) as James Greer and Abbie Cornish (Three Billboards Outside Ebbing, Missouri) as Cathy Mueller.
The ad, which you can watch below before the Super Bowl is centered on the renowned Tom Clancy hero and set to audio from historic political figures, including John F. Kennedy, Bill Clinton, Donald J. Trump, George W. Bush, Barack Obama and Ronald Reagan, with the iconic Bob Dylan song "All Along the Watchtower" performed by Devlin featuring Ed Sheeran.
Before we continue on with more gory details, I thought you might want to see what Krasinski looked like in the movie 13 Hours for those of you whose political background (or something) may have kept you from going to see the film.
The highly anticipated series from Amazon Studios, Paramount Television and Skydance Television, is executive produced by Carlton Cuse (Lost, Bates Motel) who also serves as the showrunner, Krasinski, Academy Award nominated director Morten Tyldum (The Imitation Game) who also directed the pilot, Michael Bay's Platinum Dunes, and Graham Roland (Almost Human), who wrote the pilot based on a story he and Cuse developed.
Executive producing Tom Clancy's Jack Ryan with Bay at Platinum Dunes are Andrew Form (Transformers) and Brad Fuller, as well as Skydance's David Ellison and Dana Goldberg (Mission: Impossible – Rogue Nation), and Marcy Ross (Grace and Frankie, Altered Carbon), along with Mace Neufeld (Patriot Games, Clear and Present Danger, The Sum of All Fears and Jack Ryan: Shadow Recruit) and co-executive producer Lindsey Springer.
So when will can you SEE what is sure to be an incredible new series? Labor Day weekend. Mark your calendars for August 31. But first you'll need Amazon Prime.
We got you covered. Click Here to sign up today!