Winterfell is Yours! Sansa Meets Daenerys in New Game of Thrones Footage!

Lisa Babick at . Updated at .
It seems like it's been forever, but the beginning of the final season of Game of Thrones is now only a few short months away!
During this year's Golden Globes, HBO surprised fans by releasing a short video via Twitter that shows an epic meeting between Sansa and Daenerys.
Related: Game of Thrones Season 7 Finale Review: The Dragon and The Wolf
You'll have to wade a bit through some of HBO's other shows, but Holy Mother of Dragons!
"Winterfell is yours, your grace," Sansa tells Daenerys who makes her appearance with Jon by her side!
I don't know about anyone else, but Sansa doesn't look too thrilled to be handing over Winterfell to Daenerys. 
Talk about a frosty meeting!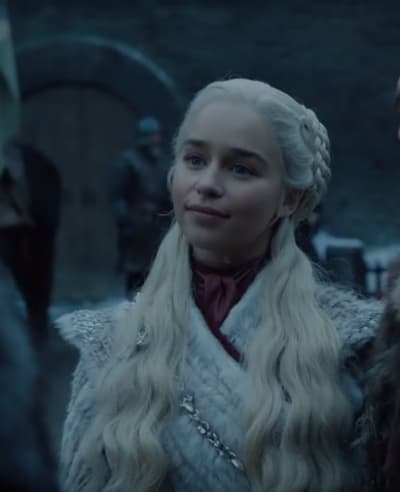 And why does Jon look so sad?
What do you guys think?
You can catch the moment at the 40-second mark.
And, yes, you can rewind and replay to your heart's content!
I know I did!
Game of Thrones Season 8 will air in April on HBO!
If you want to relive all the magic, you can watch Game of Thrones online right here via TV Fanatic!