Ugly Betty Review: "All the World's a Stage"
at .
As much as Betty is known for her unmistakable look, finally we are making some headway with Betty getting her braces off! Seriously, this should have happened years ago!
"All the World's a Stage" had some funny moments - like when Betty punched Zack in the face - but, overall we thought it was more touching than anything else.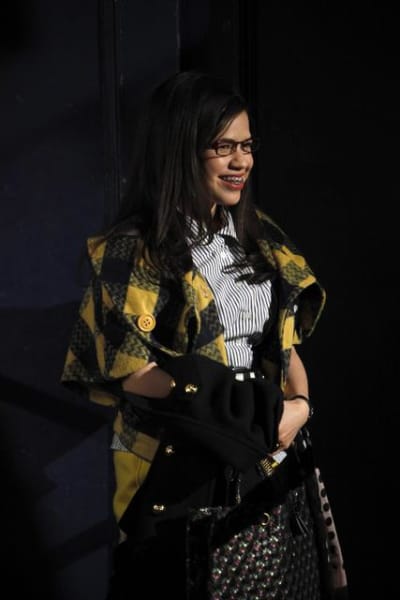 We have to admit it, we were pretty convinced that Justin may not have been gay after all these years - just very feminine. Yet, we were so happy that he was able to come out of his own denial closet. And what a magical moment that was when Austin kissed him. Yes, we got goose bumps!
Again we were deceived! We really should have known better that Wilhelmina would never give up her job and go play house somewhere! What does this new and more evil Wilhelmina have up her sleeves?! How do you think she will conquer the entire company?
We kind of hope that Amanda and Tyler become an item. Yes, we do feel bad that Daniel is alone, but this does leave the door open for a potential thing with Betty (Okay so not everyone agrees with us on that one, but it would just be so perfect!).
Poor Betty - after all these years and many vast improvements in her overall appearance, she still feels like the chubby dorky girl we came to love in the first season. Hilda did give her great advice - Betty needs to learn to love herself and believe she is worth something. 
It is really sad that this show is coming to an end, but we so look forward to Hilda having a perfectly breathtaking wedding that she deserves. What do you hope will happen in the upcoming episodes?
Until next week, we leave you with a few of our favorite Ugly Betty quotes after the jump!
Amanda: I peed a little. | permalink
Wilhelmina: If you're hungry call down for some ice chips! | permalink
Marc: Isn't it obvious - your stumble into good taste has killed her! | permalink
Hilda: (Showing off her engagement ring) Do my hands look dry?
Betty: Too obvious. | permalink