Ryan Murphy has already said various Glee cast members will graduate high school after season three, but there was still the question of whether or not they would remain on the show. That question has now been answered by creator Ryan Murphy:
Lea Michele, Cory Monteith and Chris Colfer will definitely not be returning "at all" next season, he told The Hollywood Reporter.
"You can keep them on the show for six years and people will criticize you for not being realistic," Murphy said. "Or you can be really true to life and say when they started the show they were very clearly sophomores and they should graduate at the end of their senior year."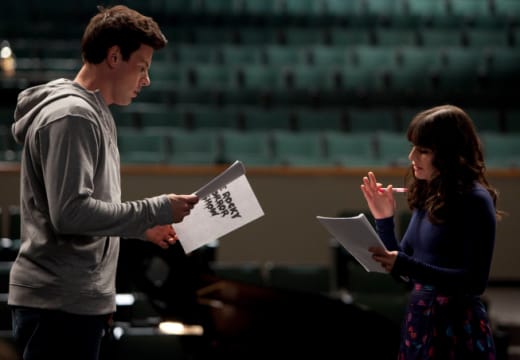 Citing the "integrity" of the series, Murphy added:
"We've never done anything by the book. We made that decision and I involved Chris and Lea and they thought that was a good idea. They both trust the writing and trust me and felt that it would be great to have an open and closed experience for them to go out while they were on top."
So, will Rachel and Finn end up together? Will she head to NYC with Kurt? There's plenty of time to debate what will happen and what should happen, but for now, let's just react: What do you think of this risk?
Matt Richenthal is the Editor in Chief of TV Fanatic. Follow him on Twitter and on Google+.