It's been a long, hot, difficult summer and NCIS fans have had to deal with some unpleasant news.

(SPOILER ALERT ahead if you've been living under a rock the last few months.)
As much as it breaks my heart, Cote de Pablo has chosen to depart the show, with Ziva David is saying goodbye to her NCIS family following next Tuesday's premiere. That leaves the show, the fans and all of the hopeful Tiva shippers with quite a conundrum: What do we want to see this year on NCIS?
Here is our wish list (without delving into fantasy land) for NCIS Season 11: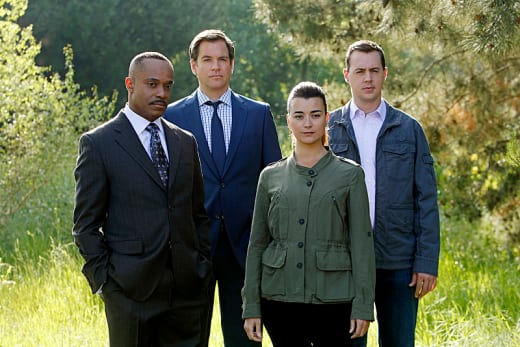 Closure for Tony and Ziva - These two characters have danced around a possible romance for years. They've been friends, partners and occasionally adversaries but their chemistry has been undeniable. Tiva fans wont get a future for their favorite couple but at least they want an appropriate wrap up to their story.

Bring back the Dads - Gibbs, Tony, McGee. When their fathers visit it adds a depth to our core group. We hope they come back for more visits this year.
A love interest for Gibbs. - The guy deserves to be happy. He's had a few romantic partners over the years but have we ever seen him really fall in love? I know he's wounded but it's been many years since his wife and daughter were killed. We want to see someone who can truly make Gibbs smile.

More Ducky. The good doctor is great as the moral/psychological support for the rest of the team but watching him be taken hostage last season was such fun, we hope he gets an episode or two with his own story.
Which of the following make the top of your NCIS wish list?
Now it's your turn, TV Fanatics. What's missing from this list and what are you hoping to see when NCIS returns with "Whiskey, Tango, Foxtrot" on Tuesday, September 24?
C. Orlando is a TV Fanatic Staff Writer. Follow her on Twitter.