There have been so many twists and turn on the road to find Red John that I find I'm second guessing myself every week. The Mentalist Season 6 Episode 5 was no exception.
This installment focused on Ray Haffner as he took on the role of "victim's advocate" when a Visualize member was murdered. In order in insinuate himself into the CBI team he even procured a letter from the Lt. Governor of California…which made me wonder if Tiger went as far as the governor's office.
Haffner certainly did his best to get under everyone's skin. From insulting the entire team on their investigation to telling Jane in this The Mentalist quote…


You're so much smarter than everyone else but it isn't helping you catch Red John is it?

Haffner
Haffner's arrogance was on full display, which only made me think that he's NOT Red John. Suddenly Ray Haffner seemed too obvious a suspect but the way he eyes Teresa every time he sees her always makes my skin crawl. That could just make him a creep, not a diabolical serial killer.
And the way he warned Teresa and Grace to get clear of Jane made him appear more of a lackey, not the man in charge.
However I did love it when Haffner tried to spin his story which he kept from the team until the truth caught up with him…


Haffner: I was hired by Visualize to protect Parkman from Frost.
Grace: Bang up job.
I can't get enough of snarky Grace. I hope we see more of that in the near future.
I was glad that Teresa put Jane in charge of figuring out how Parkman was killed in a seemingly empty hotel room. If anyone could figure out what the "trick" was, it's Patrick Jane.
The oddity in the episode was that Bret Stiles was missing. You'd expect him to be front and center during a Visualize case but he was no where to be found…by anyone. Even his own people. No one's seen him since Red John sent Jane the list. Hmm…
My one complaint was with Kira Tinsley and Cho. Can't the latter catch a break when  it comes to romance? On The Mentalist Season 5, his love interest was a hooker/ junkie who got pregnant and ended up with someone else. Now the woman with eyes for him was actually a private investigator who was paid to get close to Cho and ended up being murdered by Red John.
Enough already! If Wayne and Grace get to be so ridiculously happy then Cho deserves a girlfriend too.
My other issue was with the investigation into Kirkland's death. I didn't trust Detective Cordera for a minute. Maybe I was reading him wrong and he was just eager to close the case, but it felt like something was off. Like perhaps he's part of Tiger, Tiger. And why wasn't anyone asking how Kirkland got out of the transport van in the first place?
So Jane's got a new clue…at the expense of Kira's life. But how will he get his Red John suspects to disrobe for him. Offer them a beach vacation? Invite them all to a group sauna? How will Patrick Jane get the men on his list to remove their shirts?
I have absolutely no idea, but I can't wait until next week to find out.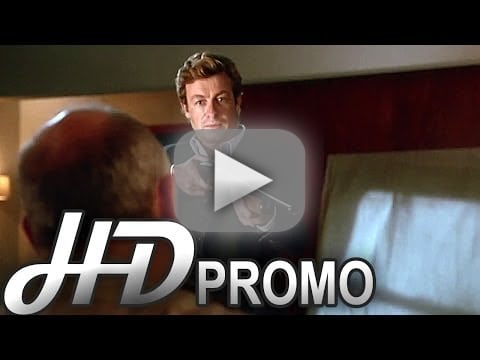 C. Orlando is a TV Fanatic Staff Writer. Follow her on Twitter.