There's no question that Psych Season 8 Episode 6 will become another classic episode in the Psych cannon, as the team "traveled" back to 1967 to solve a murder and help Lassiter gain the cred he needed to lock in his bid to become the next Chief of the SBPD.
But while the episode brought lots of laughs, the reality that Chief Vick has taken another position weighed heavily, as the dominoes didn't stop falling there.
Juliet was offered a job with Chief Vick in San Francisco and chose to take it in light of the Mayor's conditions for Lassiter becoming Chief, forcing her to leave Shawn behind for the time being.
While you wait to find out what the future has in store for our favorite cast of characters, relive the epic throwback penned by the team of Roday and Meltreger and directed by the fabulous Kirsten Nelson when you watch Psych online!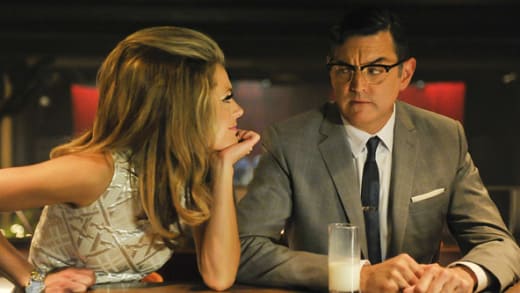 C. Charles is a TV Fanatic Staff Writer. Follow her on Twitter.