Vikings Season 3 Episode 3 Picture Preview: Hill of the Ash

Henry A. Otero at .
After successfully defeating Princess Kwenthrith's uncle, it's time to chase after her little bro.
Prince Burgred's forces retreated to the Hill of the Ash, but the Vikings have a plan. Though Ragnar realized they were being lured away from their boats, he could not leave Mercia without fulfilling his end of the deal. Will Burgred lose his head?
HISTORY released a few photos from Vikings Season 3 Episode 3. Take a look at the upcoming battle, Harbard in Kattegat, and much more.

Flip through the slideshow below for a peek at this Thursday's all new installment:
Without giving too much away, I will say that the Vikings lose one of their own this week. This shakes Floki's faith in King Ragnar. The shipbuilder can not comprehend why they're fighting under an English sky forsaking their Gods.
Naturally, it's Ragnar that sees the bigger picture explaining that they are fighting for the future of their children and their children's children.
In Kattegat, Harbard's arrival shocks the women. While Aslaug and Helga find themselves drawn to the man, Siggy remains skeptical. Soon bizarre events begin taking place, and Siggy wonders if somehow Harbard is to blame.
Remember, if you need to catch up watch Vikings online via TV Fanatic at any time.

Here's the promo for Thursday's installment below: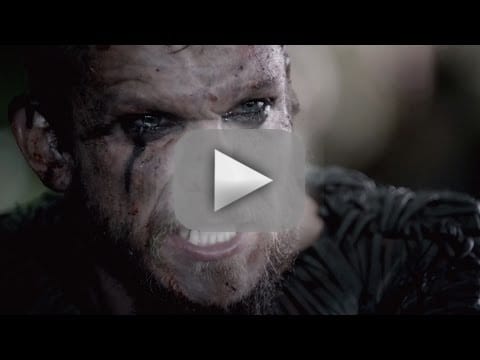 Vikings Season 3 Episode 3 is titled "Warrior's Fate" and airs on Thursday, March 5 at 10/9c.