How to Get Away with Murder Season Finale Review: Who Murdered Wes?
Paul Dailly at . Updated at .
Poor Laurel. 
That's about all I can muster after How to Get Away with Murder Season 3 Episode 14 and How to Get Away with Murder Season 3 Episode 15. 
The revelation that Laurel's father was behind the murder was very out there, but it exceeded my expectations. There was no inclination before these two episodes her father could have anything to do with it.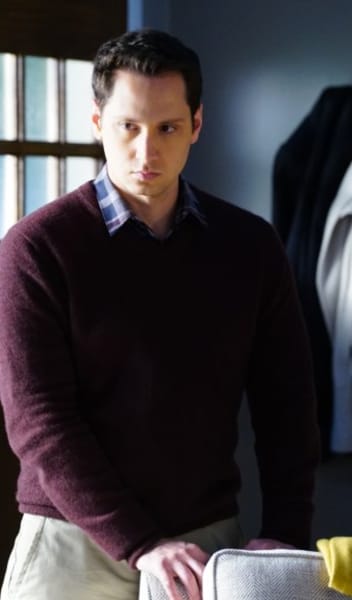 We already knew he was a sketchy dude, but now we have confirmation he has a lot of secrets. I can't help but feel awful for Laurel. 
Dominic is the murderer, and it seems like Laurel is going to get closer to him. His demeanor and killing tactics reminded me of Frank. Maybe Laurel had a thing for the bad guys and looked at Wes to break the habit. 
I gasped when she revealed she had the gun and set off on her sweet merry way to kill Charles. Laurel knew there was only one way she would feel vindicated and that was to get revenge on her own. 
For several weeks now, she's struggled to cope with the aftermath of the murder. That's part of the reason why she's been entertaining the possibility of the people closest to her being the killer. 
It's a shame the person responsible is closer than she could ever have imagined. The perjury subplot was interesting. Her father is hiding a lot, and I can't wait to see it addressed next season.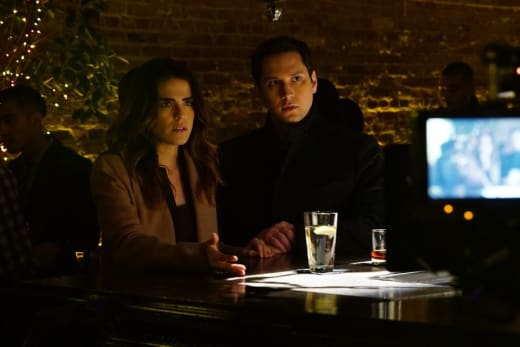 However, I can't deal with the shock of Charles being Wes' father. That came from absolutely nowhere and made me wonder what other shocks are going to be rendered redundant in the future. 
This show seriously has a knack for pulling the rug from under us, and that's exactly what happened in the two-hour finale. 
The very notion everyone would manage to evade a lengthy stint on the inside is laughable, but Denver only has himself to blame for it. 
I'm gay so not eating for 48 hours is only going to up my shirtless selfie game.

Connor
His tactics crossed a huge line, and he had an absolute cheek to shout at Rene about the things she had done while working there. Denver wanted Annalise, and he did not give a damn how he got her. 
That's why I loved Annalise rising like a phoenix from the ashes. She always winds up in these impossible situations, but always finds a way out. 
Turning to Sylvia was a tough thing for her to do when you consider the fact Annalise thinks she played a part in having her baby killed in the crash. 
The Mahoneys have been billed as this scary, powerful family, but I don't think they're as scary as we're being led to believe. In fact, there's a good chance we won't get to see them on the show again.
With Wes already dead, there's not any point in having them back. That said, Charles did notice Michaela standing with Dominic, Asher and Laurel moments after saying she was from out of town.
Maybe he'll let his mother know, and she can go after Annalise once again. 
We already knew Annalise looked at Wes as one of her own. Her blatant favoritism towards him has been evident since the series kicked off. 
Viola Davis turned in another show-stopping performance as she grieved the loss of her son. It must have killed her knowing the only way out of the mess was to pin the blame on Wes. 
It's crazy to think his death has paved the way for the likes of Frank to have his freedom back. If Frank somehow sticks around, would it hurt to have him smile?
He's been so dark throughout How to Get Away with Murder Season 3 and it's now difficult to remember what a great character he was earlier in the series. 
Kneeling down before Annalise was desperate. All of these people need to stop treating Annalise like she's royalty. If they never met her, they would never be in trouble every week. 
With all of the murderous drama, there was little time for relationship drama. My heart hurt for Michaela because she struggled with love because of the way she was brought up. 
She and Asher have been an amazing couple, and I can't wait to see what the future has in store for them. 
The same cannot be said for Connor and Oliver. They are toxic and will be hurting each other until they decide enough is enough. 
Connor being missing probably made Oliver realize how much he loved him, but I'm not buying this lasting long-term. 
The two-hour finale had about as many twists as you would expect from this crazy series.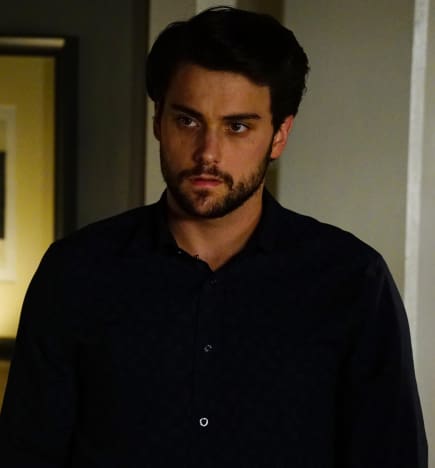 It answered a lot of questions while creating a whole new batch. Something tells me we could be approaching an endgame for these characters. 
There's only so many murders they can cover up before it gets too much. 
Remember you can watch How to Get Away with Murder online right here on TV Fanatic. 
Over to you, How to Get Away with Murder fanatics. What did you think of the finale?
Sound off below!
Paul Dailly is the Associate Editor for TV Fanatic. Follow him on Twitter.