Designated Survivor Photos from "Misalliance"

Lisa Babick at .
On Designated Survivor Season 1 Episode 18, President Kirkman asked Speaker Hookstraten if she would be willing to become the next Vice President of the United States. Without hesitation, Hookstraten said yes, but then a scandal broke causing Kirkman to wait to make the announcement.
Kirkman didn't think the Turkish controversy was a big deal, but others in the Republican party did and launched an Ethics Committee investigation. Kirkman was still undeterred.
Now there is another issue at hand. On Designated Survivor Season 1 Episode 19, someone challenges Hookstraten's speakership and it's the biggest battle of her political life.
Take a look at the pictures and see what you think. Is Tom nominating Hookstraten despite the controversy? What will the Ethics Committee find?
Check it out and let us know your thoughts.
"Misalliance" airs on Wednesday, May 3 at 10/9c on ABC!
If you need to catch up, you can watch Designated Survivor online right here via TV Fanatic.
1. Hookstraten Gives a Speech - Designated Survivor Season 1 Episode 19
2. The Master - Designated Survivor Season 1 Episode 19
3. With Rapt Attention - Designated Survivor Season 1 Episode 19
4. Show of Strength- Designated Survivor Season 1 Episode 19
5. Big Smiles - Designated Survivor Season 1 Episode 19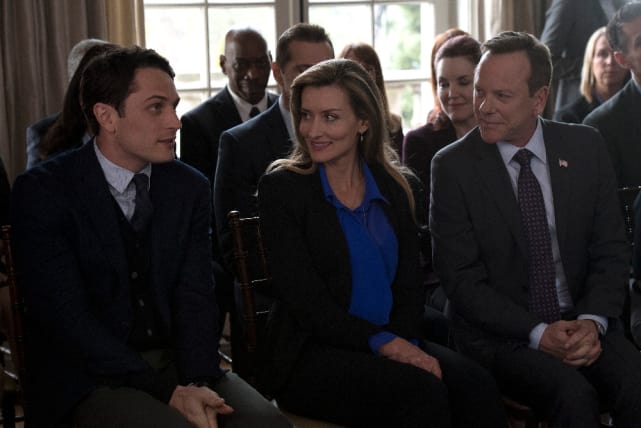 6. An Honor - Designated Survivor Season 1 Episode 19
Wait! There's more Designated Survivor Photos from "Misalliance"! Just click "Next" below:
Next