Dominion Photos from "Mouth of the Damned"

Henry A. Otero at . Updated at .
This week, we finally get a peek at New Delphi and its leader, Julian.
Vega and Helena bombed Gabriel's aerie, but as David mentioned they just poked the hornets nest. The archangel is pissed and in hot pursuit of Alex, whom he's decided to skin for the tattoos. Will Julian protect the Chosen One?
In Mallory, Michael witnesses a different kind of ritual. While in Vega, an assassin is sent after Claire. Will David manage to keep it together long enough to take over as Lord of the City? Or will William's ghost get the better of him?
Here's your first look at Dominion Season 2 Episode 2 courtesy of Syfy.
1. Alex Flashes His Tattoos - Dominion Season 2 Episode 2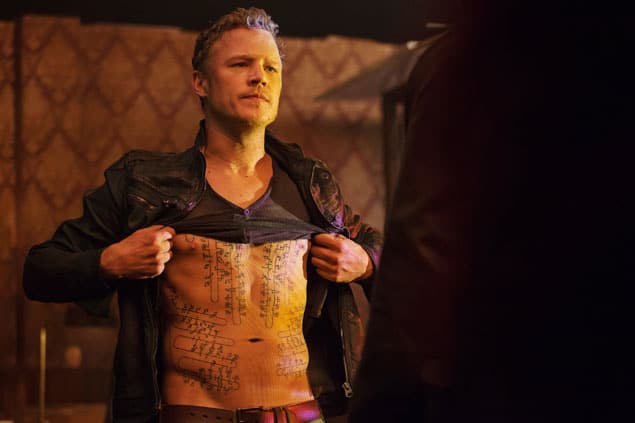 2. Julian of New Delphi - Dominion Season 2 Episode 2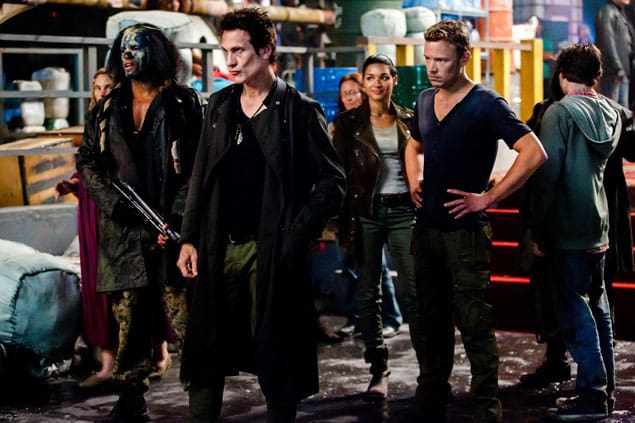 3. Julian is Tense - Dominion Season 2 Episode 2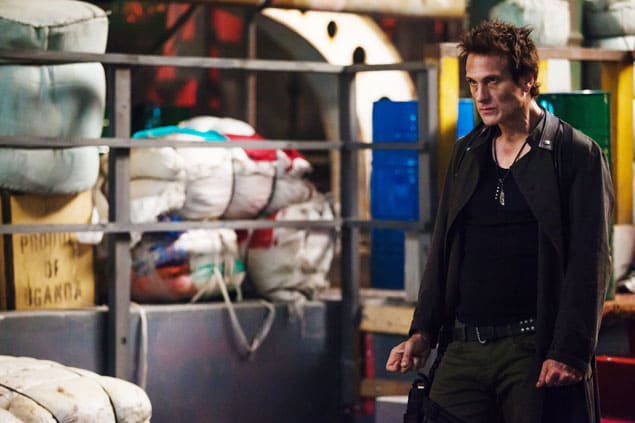 4. Gabriel in Hot Pursuit - Dominion Season 2 Episode 2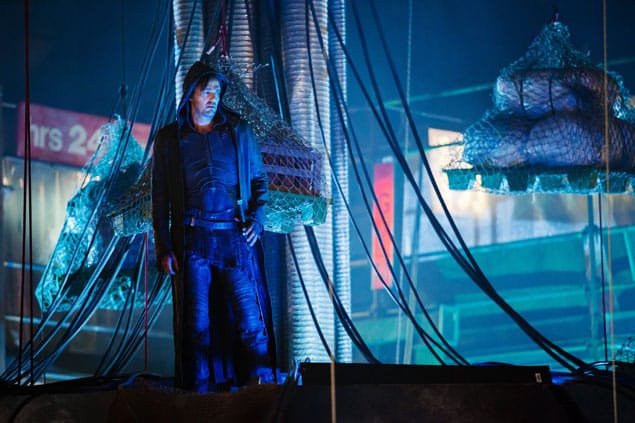 5. Alex Standing Strong - Dominion Season 2 Episode 2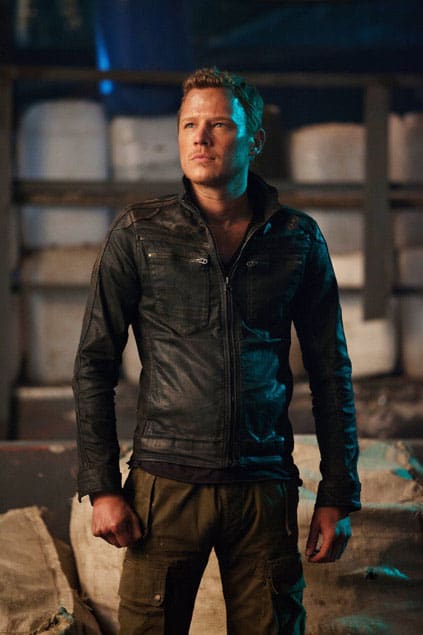 6. Noma and Pete Listen In - Dominion Season 2 Episode 2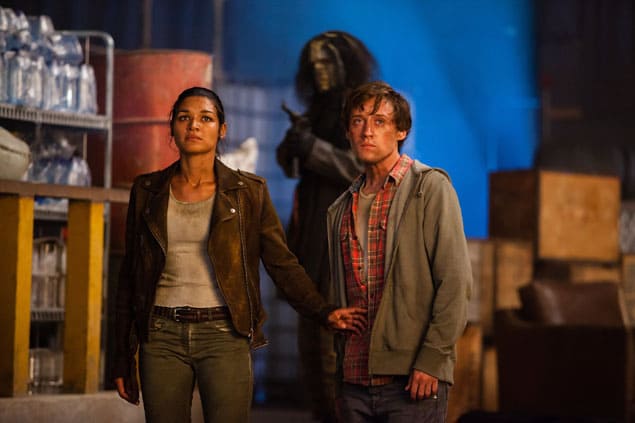 Wait! There's more Dominion Photos from "Mouth of the Damned"! Just click "Next" below:
Next