Dominion Photos from "Son of the Fallen"

Henry A. Otero at . Updated at .
Well, Julian's massive 8-ball army and his secret identity were uncovered.
What's his next move? Will New Delphi's leader use Alex to trap the archangels? In these images, we see Gabriel choking the Chosen One. Is it possible Alex inadvertently leads Julian and his soldiers to the brothers? Or is it all part of the plan?
In Vega, Claire attempts to negotiate with the V1 rebels. Things seem to take a nasty turn though. Does David abandon the rebels and head into the desert in search of the real William? Is the title "Son of the Fallen" a hint at that or something more ominous?
Tune in to find out! Check out a few photos from Dominion Season 2 Episode 5.
1. Gabriel Retaliates - Dominion Season 2 Episode 5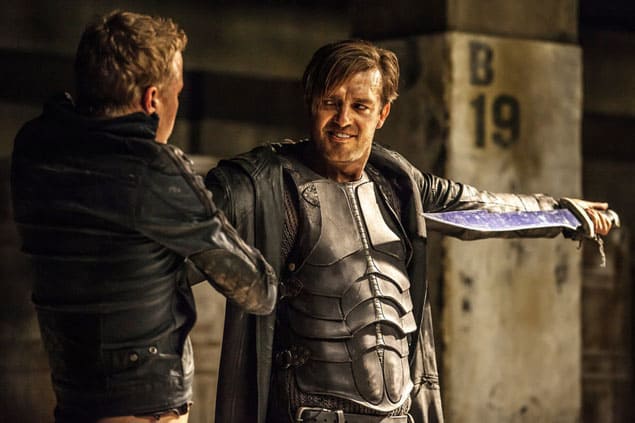 2. Alex's Plan Backfires - Dominion Season 2 Episode 5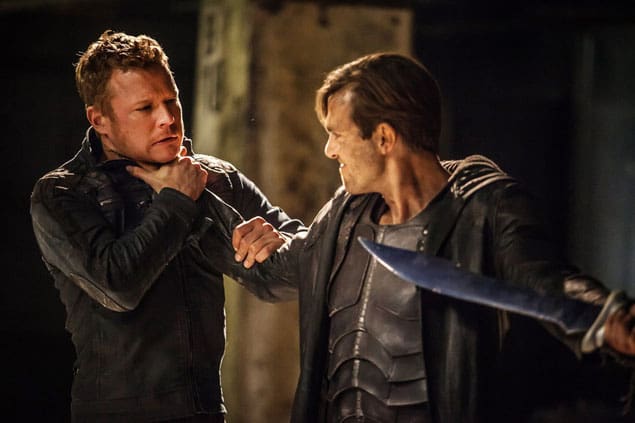 3. Julian the Dyad - Dominion Season 2 Episode 5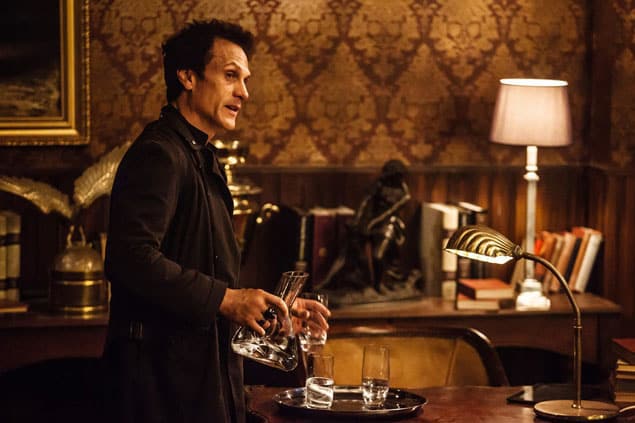 4. Riesen Takes Charge - Dominion Season 2 Episode 5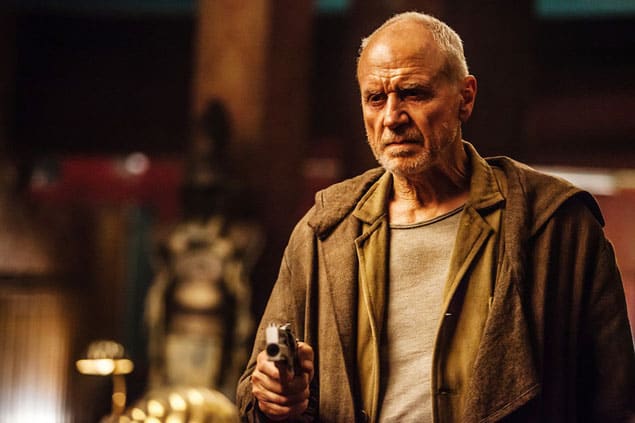 5. Alex and Noma Get Caught - Dominion Season 2 Episode 5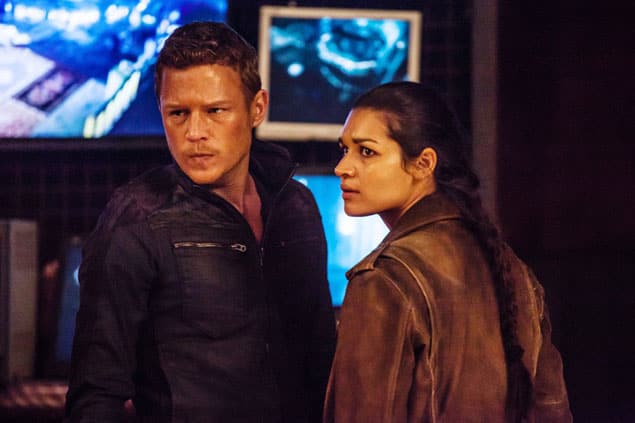 6. Zoe Was Played - Dominion Season 2 Episode 5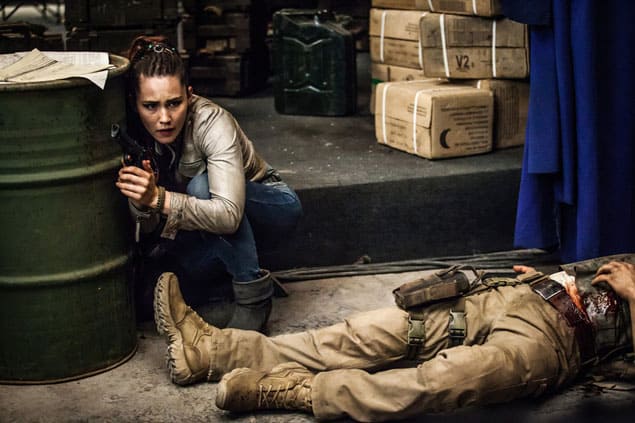 Wait! There's more Dominion Photos from "Son of the Fallen"! Just click "Next" below:
Next