Dominion Photos from "The Bitter Truth"

Henry A. Otero at . Updated at .
Alex, Noma and Riesen uncover the truth about Julian and New Delphi.
Is he possessed by the angel Lyrae? Did the fallen angel strike a deal with the devil in order to continue torturing mankind? From these images, it's clear Alex and Noma are searching for something in the bowels of the city.
Is Julian hiding relics from Sodom and Gomorrah? Will something ancient, like the amphori, give the game away? Speaking of which, is his plan to use the ancient urn to drive Michael (or Gabriel) mad? Tune in Thursday, July 30 to find out.
For now, here are a few photos from Dominion Season 2 Episode 4 courtesy of Syfy.
1. Alliance in Trouble - Dominion Season 2 Episode 4
2. Pete's in Danger - Dominion Season 2 Episode 4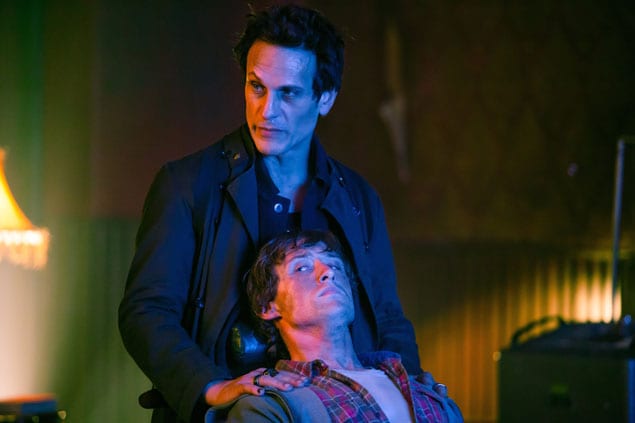 3. Alex and Noma Held Hostage - Dominion Season 2 Episode 4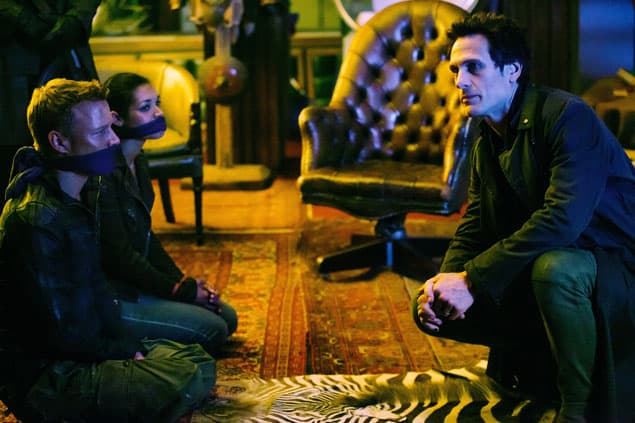 4. Riesen Unharmed - Dominion Season 2 Episode 4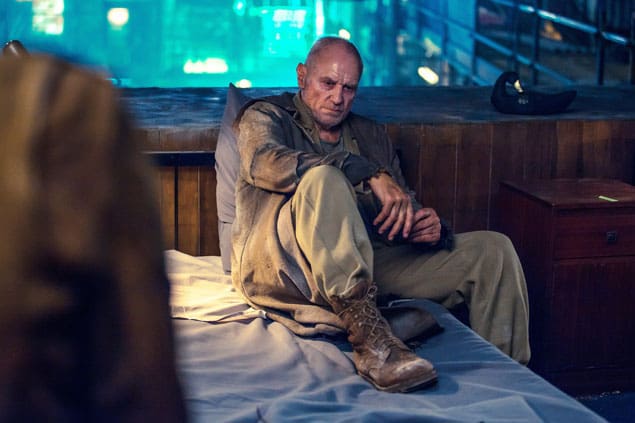 5. A Mysterious Gate - Dominion Season 2 Episode 4
6. Stumbling Upon Secrets - Dominion Season 2 Episode 4
Wait! There's more Dominion Photos from "The Bitter Truth"! Just click "Next" below:
Next