Dominion Photos from "The Longest Mile Home"

Henry A. Otero at . Updated at .
Gabriel sacrificed himself so Michael could protect Alex and bring father home.

The archangel's flashbacks to his own "chosen one" were powerful and forced a (temporary) change of heart in Gabriel. How will Michael find Alex and Noma? Will the duo manage to defeat the wacky 8-ball store employees? Can they get to Vega?

Julian will continue to wear Gabe down, but he's also tempting Riesen with Clementine. Will the general reveal the location of the amphora? A major military standoff is about to take place in Vega, and a familiar face resurfaces.

Enjoy this peek at Dominion Season 2 Episode 8. There's a big flashback coming!

1. A Military Standoff - Dominion Season 2 Episode 8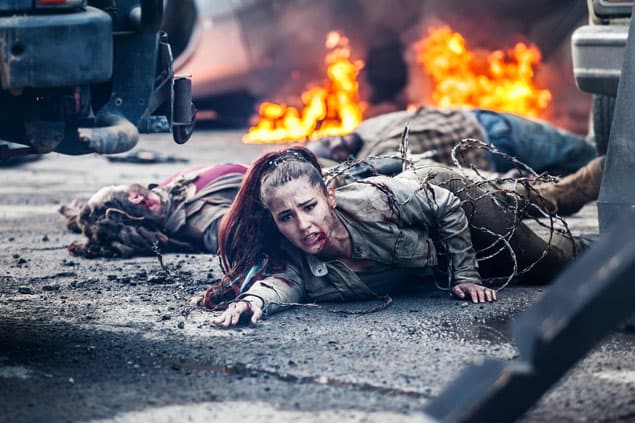 2. Wearing Gabriel Down - Dominion Season 2 Episode 8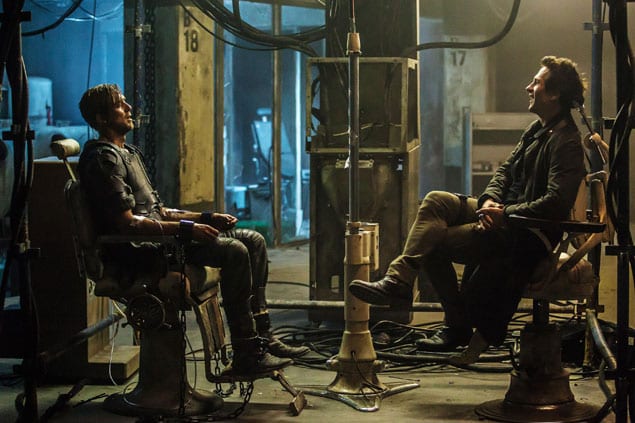 3. Living Symbiotically - Dominion Season 2 Episode 8
4. Clementine Returns - Dominion Season 2 Episode 8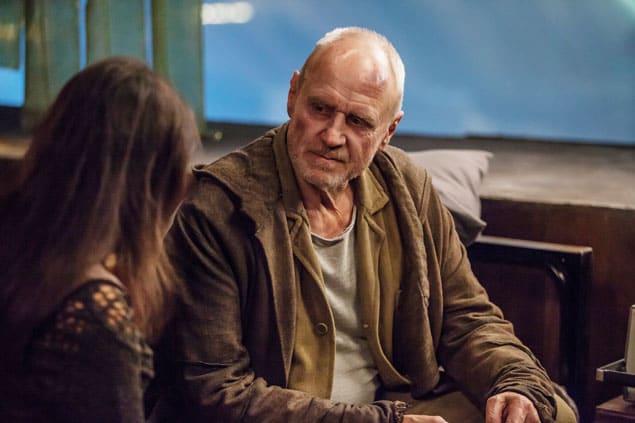 5. Trusting Arika - Dominion Season 2 Episode 8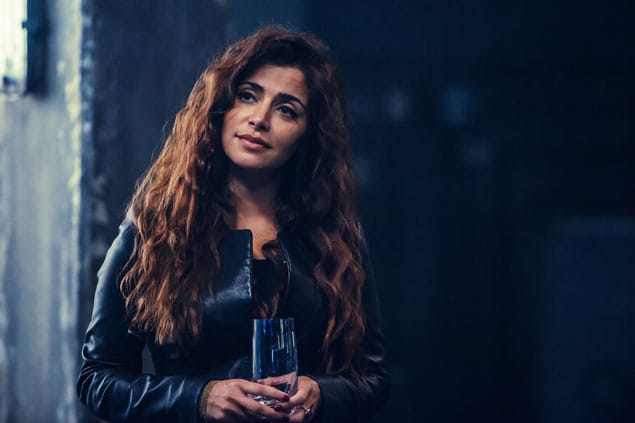 6. Alex and Noma Trapped - Dominion Season 2 Episode 8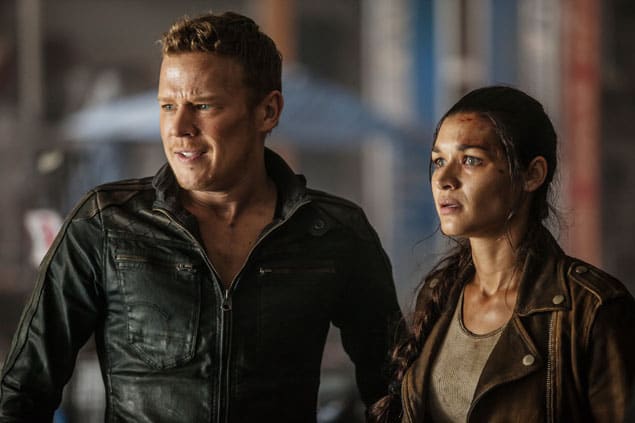 Wait! There's more Dominion Photos from "The Longest Mile Home"! Just click "Next" below:
Next