Annie Walker is back, y'all!
Okay, no, not really, but we can dream, right? Instead, Piper Perabo is stepping into her newest role on Notorious as big-shot television news producer, Julia George, as she and her hidden lawyer partner Jake use the media to twist the narrative they want to tell, and build the ratings her show thrives on.
In a way, Julia is embracing her inner Annie Walker and using common sense and intuition to keep twists interesting on her show as she oversees a, for lack of a better word, loose and fun-loving news anchor.
Her personal life takes a hit in the premiere which will leave her focused more on the bigger mystery that threatens to take over Jake's life, and in turn, Julia's.
Notorious Season 1 Episode 1 premieres Thursday, September 22 at 9/8c on ABC!
1. Piper Perabo as Julia George - Notorious
2. Daniel Sunjata as Jake Gregorian - Notorious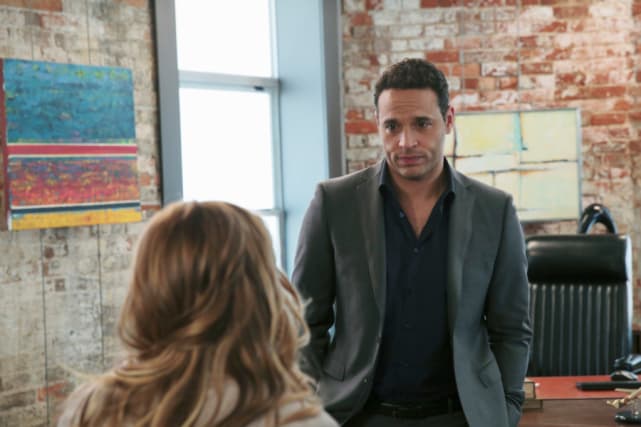 3. Kate Jennings Grant as Louise Herrick - Notorious
4. Ryan Guzman as Ryan Mills - Notorious
5. Aimee Teagarden as Ella Benjamin - Notorious
6. Sepideh Moafi as Megan Byrd - Notorious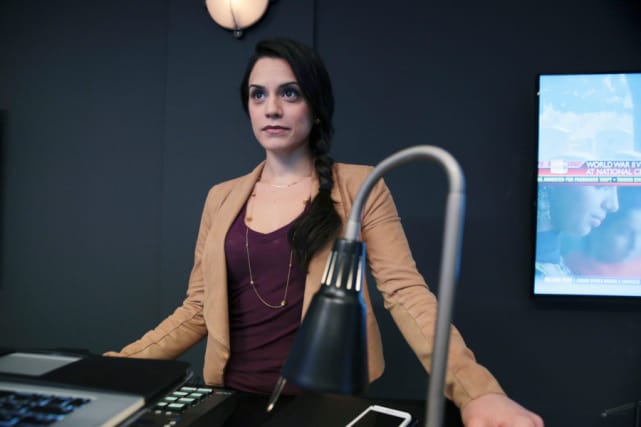 Wait! There's more Notorious Photos from "Pilot"! Just click "Next" below:
Next