Pretty Little Liars Photos From "FrAmed"
Paul Dailly at .
Answers are coming.
Pretty Little Liars Season 6 Episode 8 brings us one step closer to the truth, but what will happen before it?
Well, it looks like Rosewood PD finally does some work! In the pictures we get a glimpse of Tanner showing Aria and Ella some pictures of dolls, but will this bare any significance to the overarching plot? Hopefully.
It also looks like Ella is as sick of Rosewood PD as we are, so look for her to launch some choice words at Tanner. We literally can't wait!
Remember you can watch Pretty Little Liars online, right here on TV Fanatic. Get caught up on the drama now.
Note: Pretty Little Liars Season 6 Episode 8 airs Tuesday July 28 at 8/7C on ABC Family.
1. Give Us Answers - Pretty Little Liars Season 6 Episode 8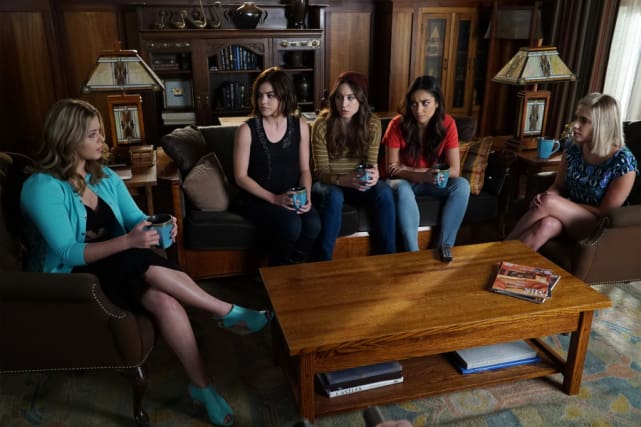 2. We Ain't Buying What You're Selling - Pretty Little Liars Season 6 Episode 8
3. Cut The Shade, Bitches - Pretty Little Liars Season 6 Episode 8
4. Hanna's Turn - Pretty Little Liars Season 6 Episode 8
5. Tanner Lays Her Cards On The Table - Pretty Little Liars Season 6 Episode 8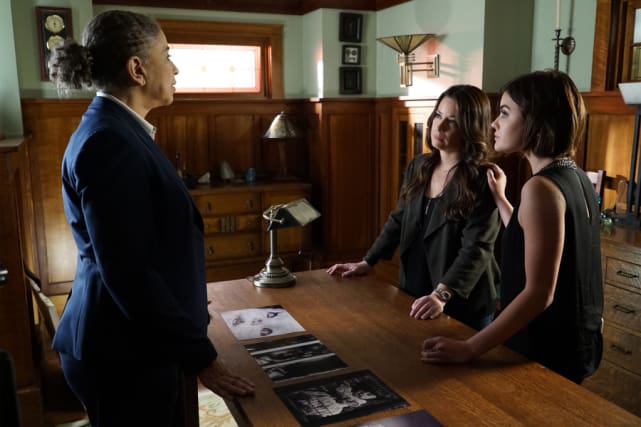 6. Mess With My Daughter, You Mess With Me - Pretty Little Liars Season 6 Episode 8
Wait! There's more Pretty Little Liars Photos From "FrAmed"! Just click "Next" below:
Next