Supernatural Photos from "Somewhere Between Heaven and Hell"

Sean McKenna at .
Crowley better watch out for Lucifer.
The fallen angel may be chained up, but these photos from Supernatural Season 12 Episode 15 show he may still be just as dangerous.
Meanwhile, it looks like Sam and Dean are busy making phone calls.
So dial in and check out these preview pictures from "Somewhere Between Heaven and Hell."
1. Crowley's got a plan - Supernatural Season 12 Episode 15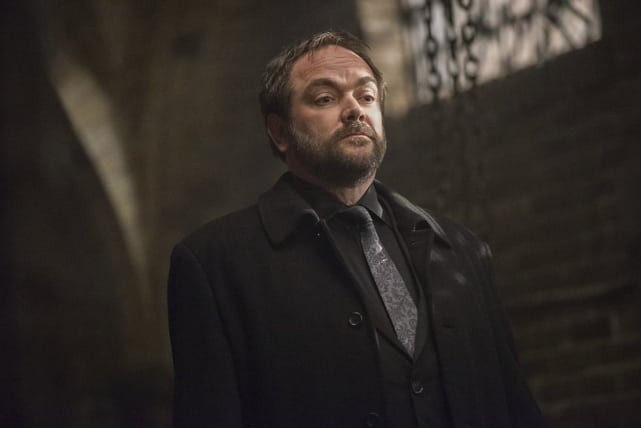 2. Crowley and a weapon of torture? - Supernatural Season 12 Episode 15
3. Lucifer is all ears - Supernatural Season 12 Episode 15
4. Lucifer stays seated - Supernatural Season 12 Episode 15
5. Lucifer is free! - Supernatural Season 12 Episode 15
6. Lucifer is looking for answers - Supernatural Season 12 Episode 15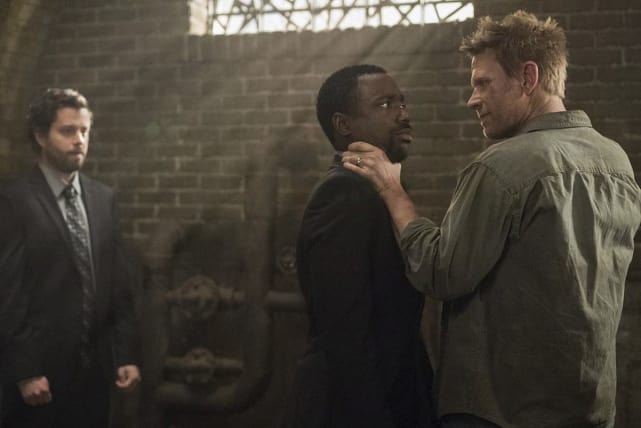 Wait! There's more Supernatural Photos from "Somewhere Between Heaven and Hell"! Just click "Next" below:
Next