Sam and Dean almost captured Kelly, but Dagon got her right back.
The hunt for her continues, according to these photos from Supernatural Season 12 Episode 19.
However, it looks like Castiel is taking matters into his own hands. But what decision will he make?
And is that the Colt he has in his hands?
Take a look at these preview pictures from "The Future."
1. Castiel faces off with Dagon - Supernatural Season 12 Episode 19
2. Castiel feels the baby - Supernatural Season 12 Episode 19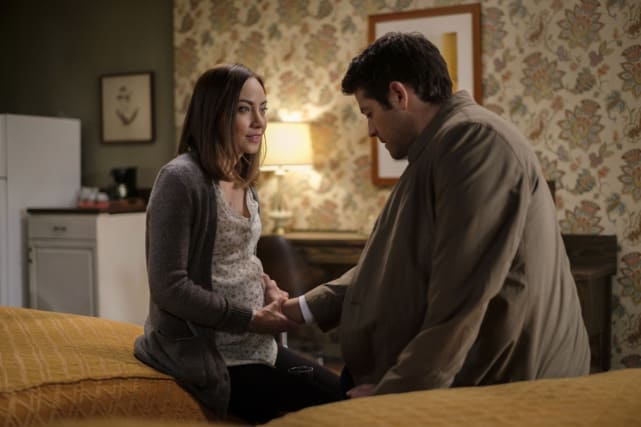 3. Kelly listens to Castiel - Supernatural Season 12 Episode 19
4. Castiel closes his eyes - Supernatural Season 12 Episode 19
5. Sam and Dean have arrived - Supernatural Season 12 Episode 19
6. A look of surprise - Supernatural Season 12 Episode 19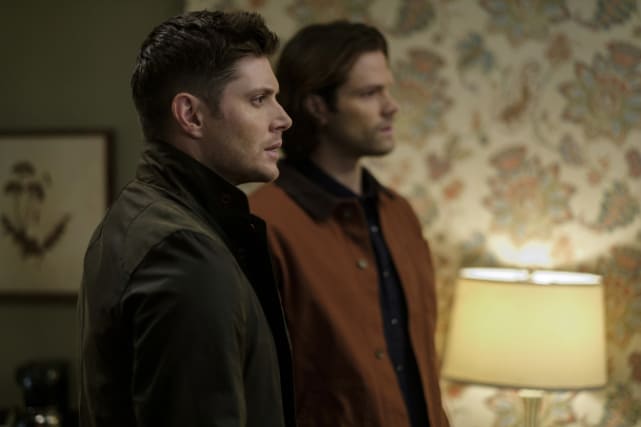 Wait! There's more Supernatural Photos from "The Future"! Just click "Next" below:
Next