Supernatural Photos from "The Memory Remains"

Sean McKenna at . Updated at .
Sam and Dean look to be taking on a creepy case of the week.
According to these photos from Supernatural Season 12 Episode 18, guns, flashlights and local police are just a few of the things the Winchesters will be dealing with.
And it looks like the Colt is making an appearance as well. What monster are they going up against?
If you want to see where the colt has appeared before, watch Supernatural online.
Take a look at these preview pictures from "The Memory Remains."
1. Sam and Dean are on the latest case - Supernatural Season 12 Episode 18
2. Just a few questions - Supernatural Season 12 Episode 18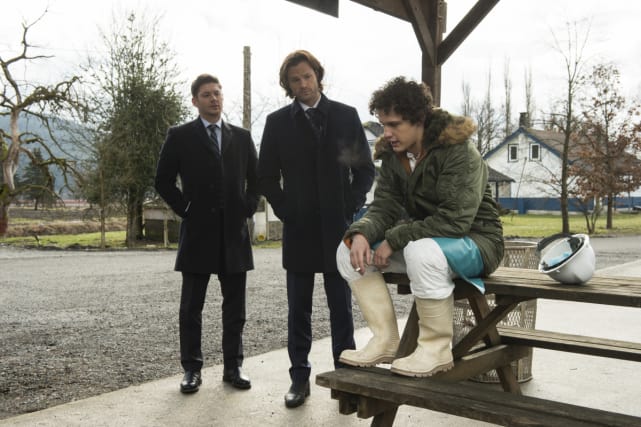 3. Time to go in the basement - Supernatural Season 12 Episode 18
4. Sam looks for clues - Supernatural Season 12 Episode 18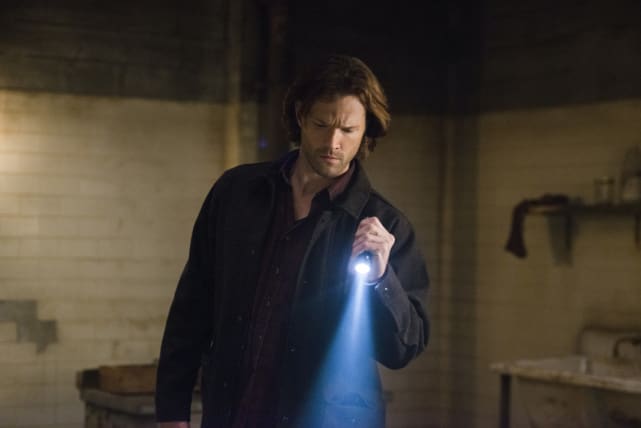 5. Dean's got the Colt ready - Supernatural Season 12 Episode 18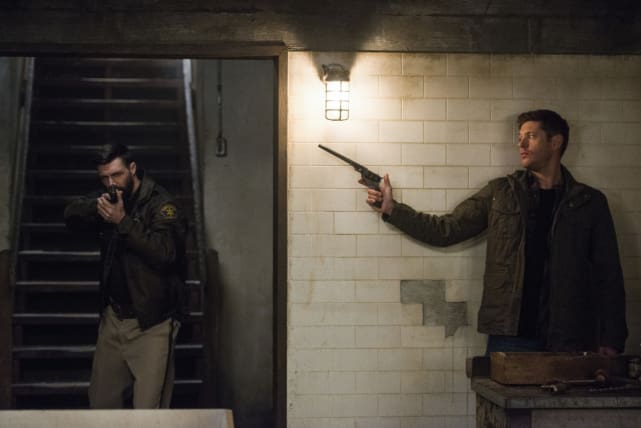 6. Dean makes his move - Supernatural Season 12 Episode 18
Wait! There's more Supernatural Photos from "The Memory Remains"! Just click "Next" below:
Next