BH90210 Episode 3 Promo: Tori Reunites With Shannen!
Paul Dailly at .
Things are about to get crazy on BH90210!
On BH90210 Season 1 Episode 3, Tori realizes that she needs to get Shannen on board with the reboot if it stands a chance of being a success. 
That's why she finds herself on a wild goose chase to find her former co-star, but they will be able to put the past behind them?
If you've been keeping up to speed with the series, you know that Shannen has mostly stayed away from her former cast members. 
Related: BH90210 First Look: Carol Potter Returns to Save the Reboot
On BH90210, she appeared via video link at the reunion, leading to some of the cast members to look a bit confused about why she was going to those lengths to avoid them. 
Back in Beverly Hills, Jason is stunned to learn that the man who has been shacking up with his wife is writing the series premiere of the reboot.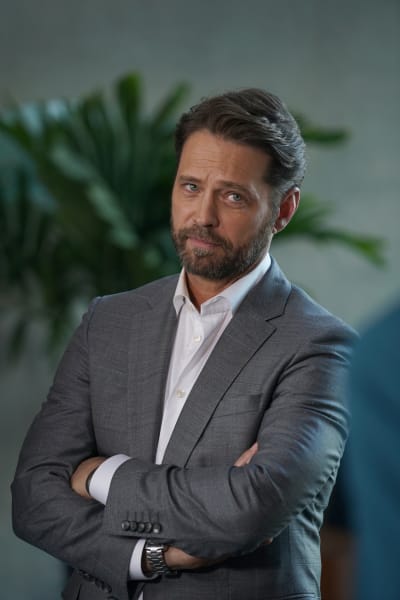 Given that Jason has already been reprimanded for hitting someone on another set, Ian takes one for the team and knocks the dude to the floor, complaining about the terrible lines he's written. 
On top of that, it's obvious that Camille's child is not Jason's so that will be playing on his mind. 
But the teaser also shows Jason seemingly coming clean about his night of passion with Jennie. 
It's a complicated web of deceit, you guys. 
"The Photo Shoot" will also bring Carol Potter back into the mix. Like the rest of the cast, she'll be playing a heightened version of herself.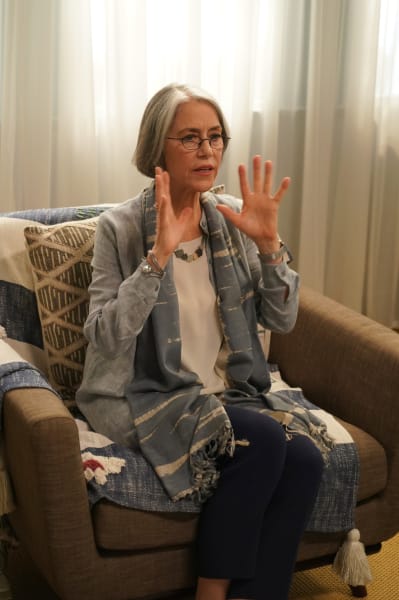 "Tori starts to feel the pressure of balancing the cast's requirements for the reboot, while keeping the wheels in motion," reads the official logline.
Related: Summer Ratings Report: BH90210 Makes a Big Splash, Yellowstone Leads Cable
"Jason and Ian both struggle with their marriage issues, Jennie meets her new bodyguard, Brian hires a new assistant and Gabby asks Christine for advice."
"Meanwhile, the cast turns to a familiar face for help and Tori goes to extremes to get Shannen on board with the reboot."
Have a look at the full teaser and remember you can watch BH90210 online right here if you miss an episode.