Euphoria Promo: Who Might Be Pregnant?
Paul Dailly at .
It's about to go down!
HBO has dropped the official trailer for Euphoria Season 1 Episode 7, and we think it's fair to say that lives are going to be changed forever. 
This installment will be a deep dive into the life of Cassie. There have been several hints that Cassie is pregnant with McKay's child, and given the current state of their relationship, it's going to be problematic.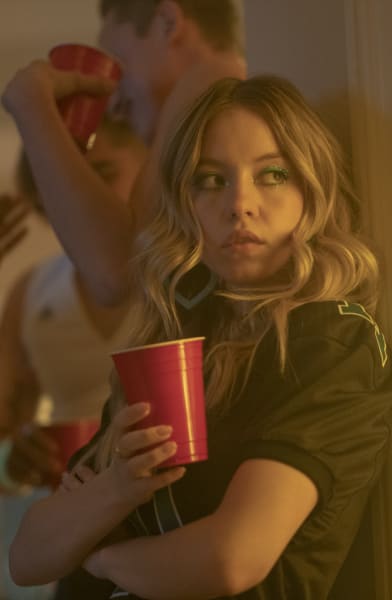 Cassie is a fun-loving teenager, but she recognizes that there's been something off in their relationship of late, and that's partly why she's been getting closer to Daniel. 
Related: Euphoria Season 1 Episode 6 Review: The Next Episode
The teaser shows Cassie turning to her friends in her time of need, but will she be turning to them to say that she's pregnant, or will it be something else entirely?
It's hard to imagine McKay wanting to stick around and be a parent, but he's been struggling to find purpose because he's not been the hit in college football he thought he was going to be.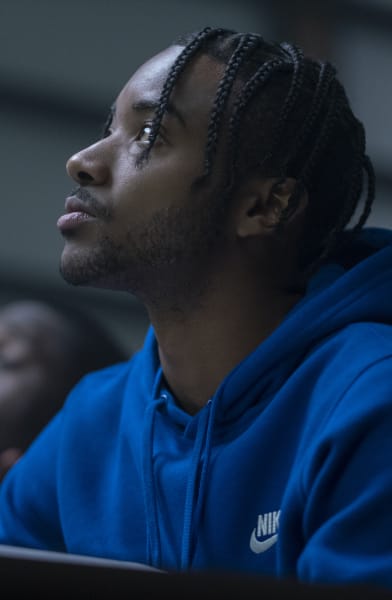 The teaser also shows off a crash, and I'm willing to bet that it has something to do with Maddy and Nate. Those two are becoming the most horrible schemers on all of TV. 
Nate himself might as well be called Norman Bates the way he's manipulating situations, but would the creative forces behind the show seriously kill him off?
Related: Euphoria Promo: Will Rue and Jules Break Up?
He deserves a long and painful life after what he did to Jules. We can't deny that his father has not had an influence on him, but it looks like Cal is scared of his own son now.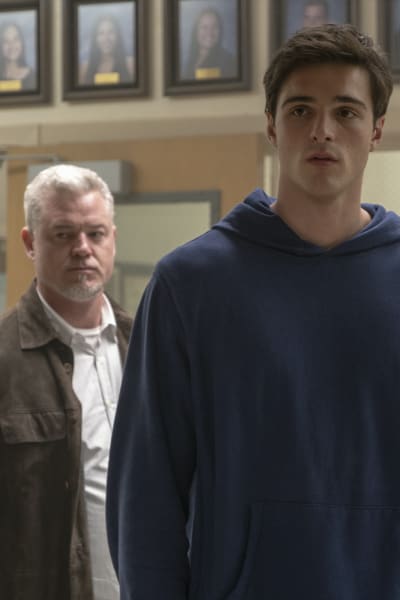 That's a scary thought, and given the way Nate storms off, we have every reason to be scared. 
Thankfully for Jules, it looks like she'll be trying to forget the state her life is in right now with the arrival of an old friend from back home. 
It's about time Jules got to have some fun without worrying about what twisted plot Nate is going to pull her into next. 
Here's the press release for Euphoria Season 1 Episode 7:
"The Trials and Tribulations of Trying to Pee While Depressed"
New, 7/28/2019, Season 1 / Episode 7 , Drama, Adaptation, Alternative Lifestyle
Rue succumbs to the effects of a deep depression and decides to binge-watch over 20 episodes of a British reality show; Jules returns to an old friend for a visit; Cassie searches for advice to help her deal with the fallout of Halloween night.
Credits: Zendaya (Actor), Hunter Schafer (Actor), Jacob Elordi (Actor), Alexa Demie (Actor), Algee Smith (Actor), Sydney Sweeney (Actor)
Have a look at the promo below.