Euphoria Season Finale Promo: Will Fez Kill Nate?
Paul Dailly at .
It's the end of the line for our characters on Euphoria Season 1 Episode 8 -- the season finale. 
Based on the official promo for "And Salt the Earth Behind You," it looks like Nate's reign of terror is about to come to an end. 
He seemingly tattled to the police about Fezco's drug operation on Euphoria Season 1 Episode 7, leading a late-night raid. 
Related: Get HBO via Prime Video Channels for Addictive Dramas, Hilarious Comedies & Hit Movies!
This happened mere hours after Fez threatened to murder Nate if he messed with any of Rue's friends again. 
If we know one thing about Nate, it's that he's relentless. In his quest to have the world fall at his feet, he has manipulated everyone, including the law.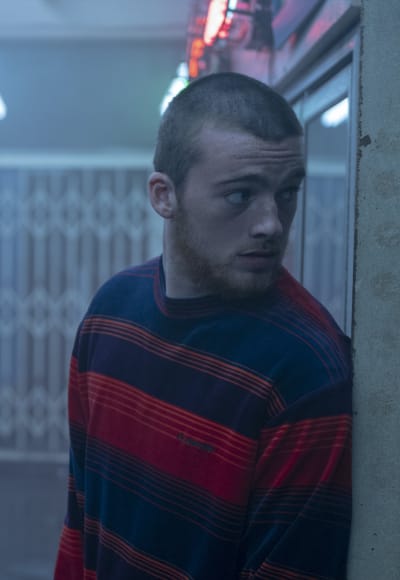 One person with that much power is a recipe for disaster, and Fez is naturally going to blame Nate. 
In the preview released by HBO, Fez dresses up in dark clothing with a gun, and sets out on a mission he'll never be able to come back from. 
Related: Euphoria Season 1 Episode 7 Review: The Trials and Tribulations of Trying to Pee While Depressed
Given that all of the characters appear to be meeting up at what seems to be a school dance, it's likely that Fez will be making his way there to dole out some revenge. 
That probably means he will open fire, and that one of our favorite characters could be harmed by a stray bullet.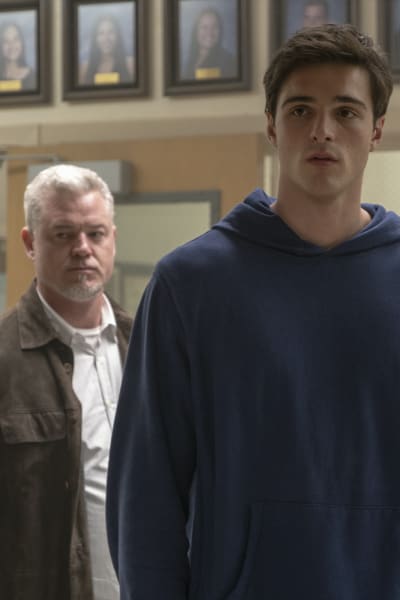 Euphoria Season 1 has been subversive every step of the way, so it's entirely possible that Nate calling the police was a huge misdirect, and that he was actually calling to ruin the life of Jules. 
What we do know is that someone attacks Nate in some way. He is seen being held down while screaming. 
Related: HBO Confirms Fate of Euphoria
So, there's that. 
Jules looks much happier in the preview because she's reunited with Rue, but at the same time, she's worried that leaving Rue for over a week was part of the reason for her not going to the bathroom. 
Nothing is ever clean cut on Euphoria, so there will be hurdles, but for now, it looks like Rules may well be a 'Ship. 
Have a look at the full teaser for the finale below, and hit the comments with your thoughts on it. 
Euphoria Season 1 concludes Sunday, August 4 at 10/9C.