You've heard the news.
Pretty Little Liars Season 7 will be its last. Airing in April of 2017, it will be used to launch I. Marlene King's next big project – Famous in Love.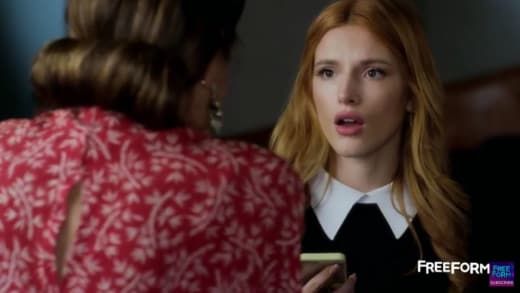 Bella Thorne will be the star of King's new series, and in that, she'll be a new star of a new movie series.
Thorne will play college student Paige Townsen. She and her friend attend an open casting call for a movie based on the biggest book series ever.
Paige, of course, scores a part. That means she's also playing August Roch. Both characters are starring in Famous in Love. That's kind of cool, right?
In the trailer, she claims it's what she has always dreamed of. But could anyone really dream their live would be upended in the way Paige's is and so quickly?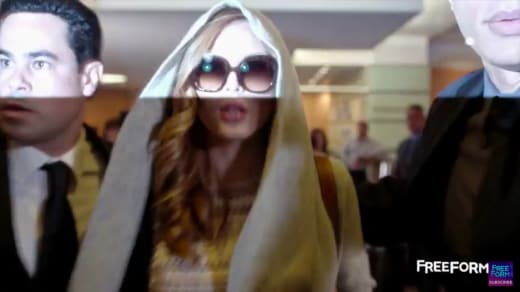 Getting a part in Famous in Love also means becoming instantly famous, and that's not necessarily all it's cracked up to be.
Paige definitely appears to be doing a lot in the trailer. But how do we know if she's doing it or if it's her character, August?
Interesting dilemma, right?
Thorne is shown in the trailer below kissing a girl and being told she was essentially born for this stuff. But she's also, supposedly, forced to choose between the two costars of her movie. 
What's real and what's reel? 
The more I think of it, the more interesting it becomes.
Poor, poor young beautiful and famous Paige Townsen! Poor August March. Both of their lives kind of become interchangeable to us. Thorne is going to have a lot of acting to do in these roles!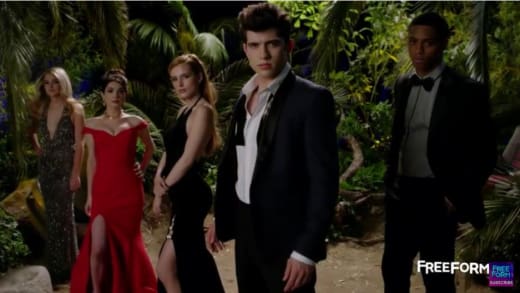 This seems like a role Thorne was born to play, and it will be a lot of fun to wonder about the similarities between her real life and reel life as we watch what happens to Paige.
How closely will Paige's rise to stardom follow that of Bella Thorne's? Won't it be fun to find out?
And Thorne gets some very cool props as a result of starring in Famous in Love on Famous in Love.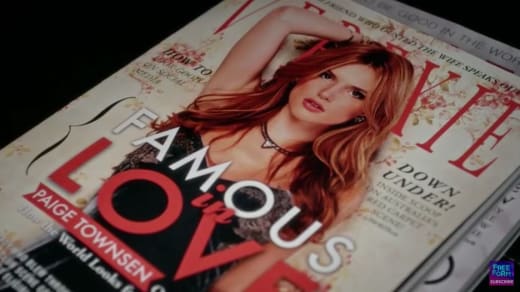 Just in case you thought you'd be missing the mystery aspect of Pretty Little Liars, fear not.
Paige will also be trying to discover the fate of a missing popstar while she's busy adjusting to her newfound fame as the result of Famous in Love.
Whew!
Thorne is known for her roles in Shake It Up! MTV's Scream and The Red Band Society. She also has no less than nine (9!) movies in post production at the moment. She's a very busy young woman.
Check out the trailer below and let us know if it's going to do as not only a companion to the end of PLL, but its successor!