Gotham: Cory Michael Smith on Ed's Evolution and "Shocking" Reveals

Lisa Babick at .
We all know Gotham Season 5 is going to be insane.
When we last left The Riddler, he and Lee and killed each other in a bizarre, yet romantic Romeo and Juliet moment.
Penguin had taken them to Professor Strange to work his magic.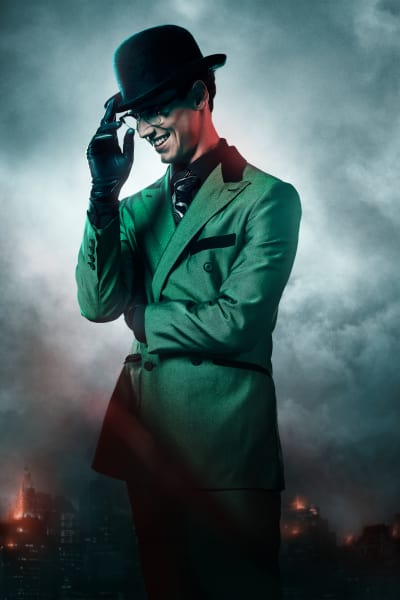 Riddler now finds himself in a state of confusion, blacking out with no knowledge of where he's been or what he's done.
At the New York Comic Con this past Fall, Cory Michael Smith sat down to share his thoughts on Ed's evolution and what we can expect from him in the new and final season of Gotham.
Related: Gotham Season Finale: No Man's Land
He said Jim, Penguin, and Riddler will once again cross paths and it's going to be an "intense environment."
"Gotham breeds crazy," he said, "and it requires crazy to survive."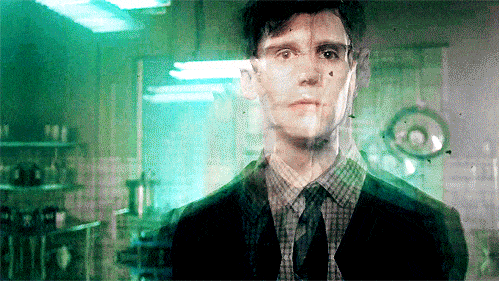 He adds, "There are some events that really rock Gotham, and it's really shocking when you realize who's responsible and who's controlling things."
That's quite the tease, and we can't wait to see how it's all going to end.
Related: Gotham Final Season Trailer: Get Ready for Insanity
Check out Smith's interview below for more insight.
Gotham Season 5 Episode 1 airs on Thursday, January 3 at 8/7c on FOX!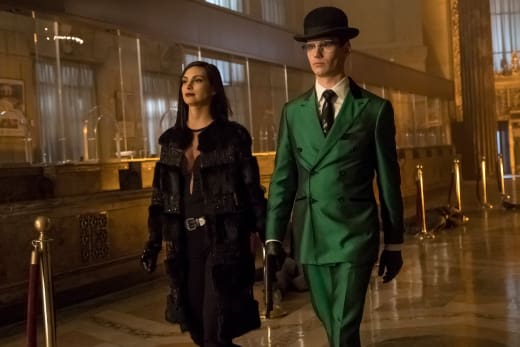 Be sure to check back with TV Fanatic for all our thoughts on the final season of Gotham!
If you need to catch up, you can always watch Gotham online right here via TV Fanatic!