Legacies Sneak Peek: Lizzie and Pedro vs. a Gargoyle!
Paul Dailly at .
Just when it seemed like Mystic Falls was done with the weird creatures, another one shows up!
On Legacies Season 1 Episode 3, the Salvatore School is rocked by a mysterious Gargoyle who has come to life and is intent on causing death and destruction across campus. 
In a sneak peek released by The CW, Lizzie is sulking about Alaric's continued interest in Hope, and how her life has been turned upside down by it. 
That's when a youngster named Pedro gets the fright of his life. 
Related: Legacies Photos: Jeremy Gilbert Returns!
"That statue just moved," he says to Lizzie, but she thinks he's messing with her. 
"Good one. I mean, I deserve what's happening just as much as Hope. I'm his freaking daughter," Lizzie continues of her daddy issues.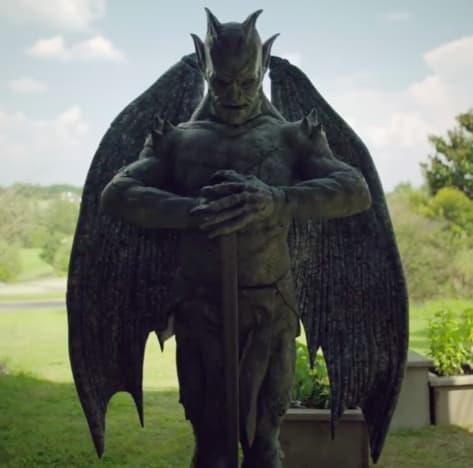 "It's doing it again," says the alarmed child. 
This time, however, Lizzie notices the statue has definitely moved, and she has a rational explanation for it.
To wit:
"We're being punked, Pedro. The sixth-grade witches are learning illusions this semester."
That's when things take a turn for the worse, and the pair is shocked when the Gargoyle springs to life and seemingly lunges at them. 
It was a fun first look at the episode, but we can't be the only ones who are more excited by Steven R. McQueen's debut as Jeremy Gilbert. 
Related: Legacies Season 1 Episode 2 Review: Some People Just Want to Watch the World Burn
Last seen on The Vampire Diaries Season 8 Episode 16 working for Alaric at the school, he returns to town, but details are scarce on why. 
Have a look at the full clip below and join me in the comments with your thoughts on it!
Remember you watch Legacies online right here via TV Fanatic. Get caught up now!
Legacies airs tonight at 9/8c on The CW!