Modern Family Deleted Scene: Go to Your Room!!

Carissa Pavlica at . Updated at .
Modern Family will soon return, but in the meantime, we have scored for you an exclusive deleted scene from the upcoming DVD set of Modern Family Season 8!
Just like Cam, we're itching for you to get your first look at it!
Since the series began, there have been a couple of constants in the Pritchett family.
Jay has always loved himself more than the average man.
And Manny? Well, Manny has always struggled with the ladies.
In this deleted scene from the Fox Home Entertainment DVD that will be available on September 19th, the combination is lethal when it comes to little Joe.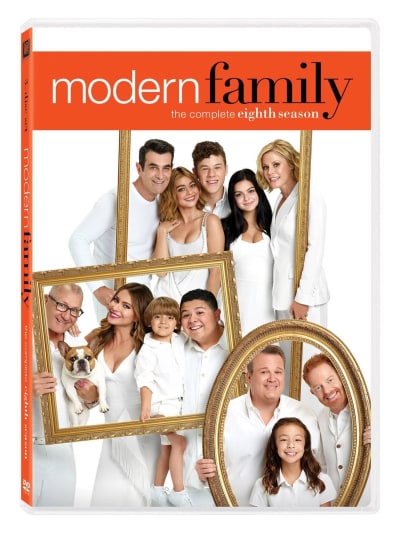 It comes from Modern Family Season 8, Episode 12, "Do You Believe In Magic?" and features Manny fussing over his bad luck with another girl he just can't quite get his hands on.
And Joe isn't all that kind in response to his big brother.
That puts daddy Jay into a somewhat reflective mood about fathering a son, but he can't quite help but admit the kid is still darn cute.
Oh yeah! It's also Valentine's Day. Did you ever find out what Jay got Gloria this past Valentine's Day?
Find out when you watch the clip and prepare yourself for all the other exciting moments to come when a completely new season of Modern Family comes your way.
It's so very close!!
Modern Family Season 9 premieres September 27, 2017, at 10/9c on ABC.
We'll be watching, will you?!