Once Upon a Time Sneak Peek: Meet Princess Tiana!
Paul Dailly at .
Princess Tiana is making her way to the other realm on Once Upon a Time Season 7 Episode 3, and we now have our first glimpse of Mekia Cox as the character. 
The sneak peek picks up with Cinderella on the run after being blamed for the murder of the Prince.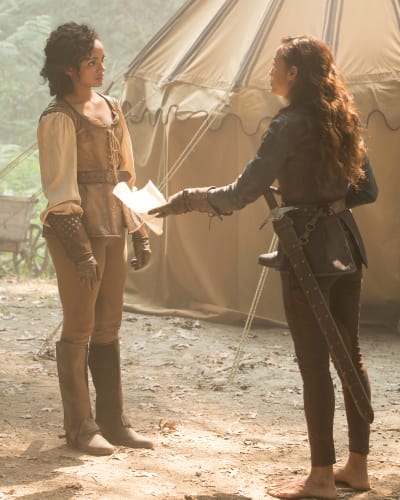 If you watch Once Upon a Time online, you will already know that Lady Tremaine carried out the brutal murder and pinned it on Cinderella as an act of revenge. 
That's not to say Cinderella did not want to murder the Prince. She did. Talk about straying away from the source material. 
Cinderella is cornered by one of the guards, but Tiana appears just in the nick of time and the pair strike up a friendship.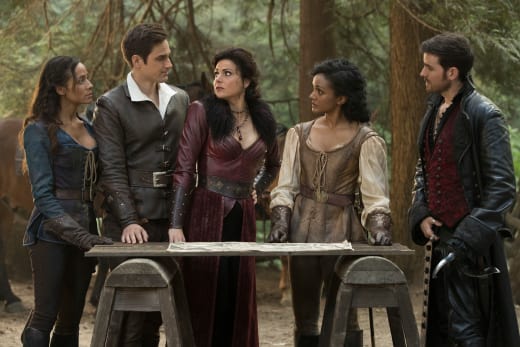 Could this explain why the curse has the two of them living together in Hyperion Heights? We have no idea, but it will surely be addressed on "The Garden of Forking Paths."
The episode will also find Henry out to find Cinderella to take her with him, but will she lie about who she is when they meet up?
Watch the full sneak peek below and join us in the comments with your thoughts on it!