Pretty Little Liars Series Finale Promo: A.D. Is Revealed!
Paul Dailly at . Updated at .
It would be the understatement of the century to say we've been waiting a long time to finally get some answers from Pretty Little Liars. 
Thankfully, Pretty Little Liars Season 7 Episode 20 is just one week away, and it promises to be a feature length episode filled with answers to some of the series' most burning questions.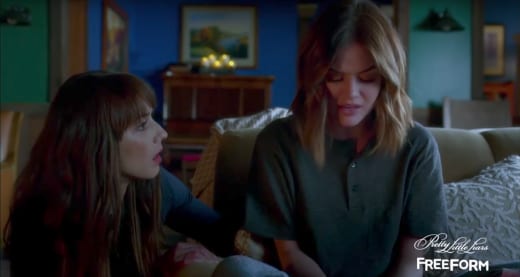 We already know Mona killed Charlotte by accident, but we had no idea she was wearing the hoodie again. At one point in the promo, we see her smacking Spencer across the head. 
Spencer then wakes up somewhere with Mary Drake, but we don't know whether this is the location where the final showdown with the villain takes place. 
Meanwhile, A.D. apparently reveals themselves to Mona while she is in the hospital, and she seems genuinely surprised who it is. We at TV Fanatic, think the villain could be Dr. Sullivan. 
If you watch Pretty Little Liars online, you will already know that Dr. Sullivan has access to every piece of information about the girls, so it would not be that much of a stretch to think it is her.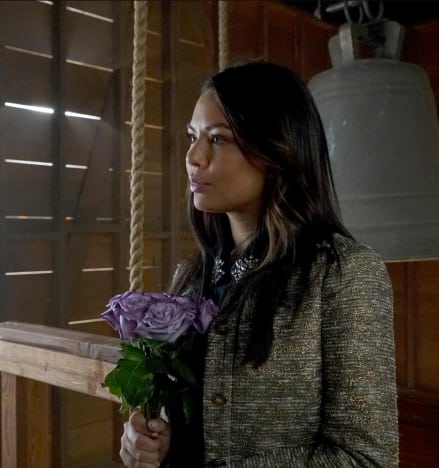 There is also the whole Spencer twin theory still floating around, but could the real villain be using the masks Archer Dunhill was using on Pretty Little Liars Season 6? 
The final episode will feature the return of Wren and Melissa, and we're trying to figure out what the heck they could have to do with it. 
Wren was apparently supposed to be A a few years back, so could this be his time to shine?
Over to you, Pretty Little Liars Fanatics. What do you think will happen? 
Sound off below!
Note: Pretty Little Liars concludes June 27 on Freeform.