Ray Donovan Promo: Did Abby's Cancer Return?
Paul Dailly at .
Ray Donovan is proving to be an exciting watch during Season 5. 
The biggest questions surround how Abby died, and it looks like Ray Donovan Season 5 Episode 3 will shed some more light on what happened to the matriarch of the family. 
In a blink and you'll miss it moment, Abby can be seen with thinning hair and looking a little worse for wear. 
Considering her cancer diagnosis on Ray Donovan Season 4, is it fair to assume that it has returned? 
We have no idea, but it does seem like whatever is going on with Abby is terminal. Ray's reaction when she was taken to the hospital was pretty telling. 
In the present, Ray will have to deal with the repercussions of Natalie murdering her husband. 
She will continue to claim that he attacked her and she was only acting in self-defense, but will Ray really cover up everything for her?
The trailer does tease him clearing up a crime scene, but it's unclear whether it's Natalie's husband.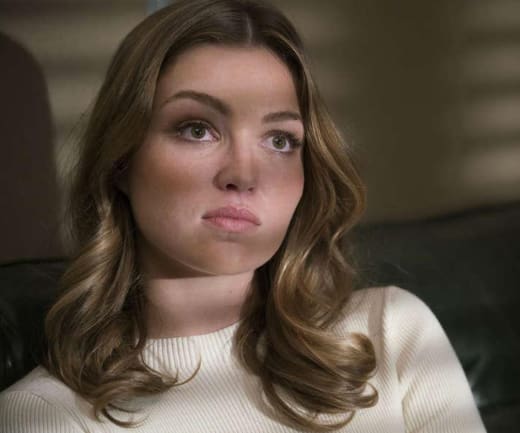 On top of that, Mickey looks set to be in a lot of trouble when that pesky agent starts poking around again. 
Will he return to a life of crime, or will he be able to keep his cool?
Have a look at the full preview below and return next Sunday as we review the full episode. 
Remember you can watch Ray Donovan online right here via TV Fanatic. Get caught up now!