Siren Teaser Trailer: You Can't Escape Her

Yana Grebenyuk at . Updated at .
Freeform's newest mermaid drama Siren is set to premiere on March 29, 2018, a day that is now fittingly considered International Mermaid Day.
The series is set in Bristol Cover, a small town that is known for its local legend of once being home to mermaids. A new mysterious girl (Eline Powell) appears and begins to wreck havoc that calls into question what made her appear in town and whether she is alone.
In the newly released teaser trailer it looks like no one is immune to Ryn's siren call, with marine biologists Ben (Alex Roe) and Maddie (Fola Evans-Akingbola) both finding themselves drawn to her.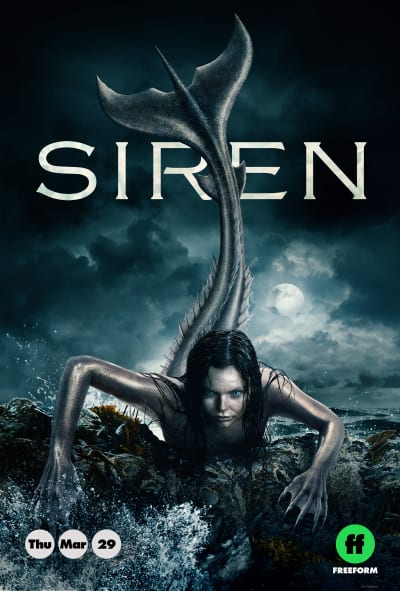 Another character worth keeping an eye out for is Ben's friend Xander (Ian Verdun) who encounters a mermaid on one of his fishing trips and is determined to figure out what is going on even if others don't believe him.
The trailer teases a dark, mysterious, and extraordinary take on the well known tale of the siren.
It is very exciting to see Ryn in a more dangerous role at first, there is no telling right now exactly how safe it is to be around her.
The trailer also introduces the different interactions that Ryn shares with others and I am already most intrigued by her relationship with Maddie.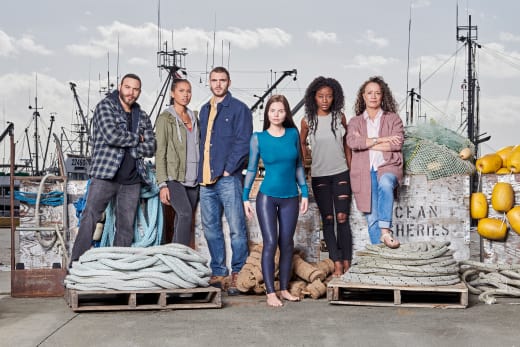 Trying to tell a mermaid story without making it come off too cheesy or not as captivating is tricky but it looks like Siren has been successful so far.
They have crafted a town rich with mythology and the characters are developed enough that the pace with which they piece things together feels realistic.
There are also some pretty intense glimpses into what a mermaid looks like underwater that is attention grabbing and adds to the darker tone that the show has taken.
Based off its first impression, Siren looks promising, powerful, and engaging.
The show stands out when compared to Freeform's other TV programming and that could be a very good thing.
Watch the full trailer below and let us know what you think in the comments!