The Resident Promo: Let's Talk About Sex!

Jasmine Blu at .
On The Resident Season 2 Episode 14, Love is in the air! 
It's Valentine's Day, and the hour will be devoted to love in all of its forms. 
It's fitting that the season and episode number line up with the holiday it's celebrating, isn't it?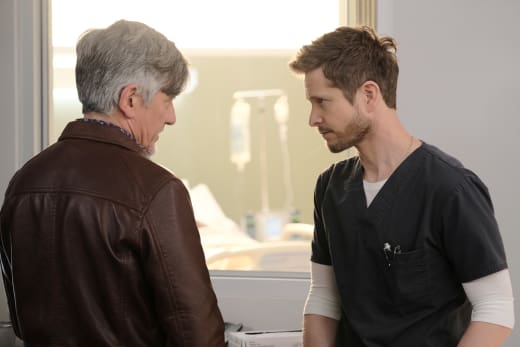 Kit will work on a case that involves a lovesick boy who lands himself in the ER all in the name of love, or sex.
It'll bring out the maternal side of her. 
Bell, on the other hand, may bring out another side to her. 
Related: The Resident Season 2 Episode 13 Review: Virtually Impossible 
Elsewhere, Mina and Devon's neighbor mysteriously dies and both of them will take it to heart. 
They dedicate their time trying to get to the bottom of what caused her to pass away so abruptly.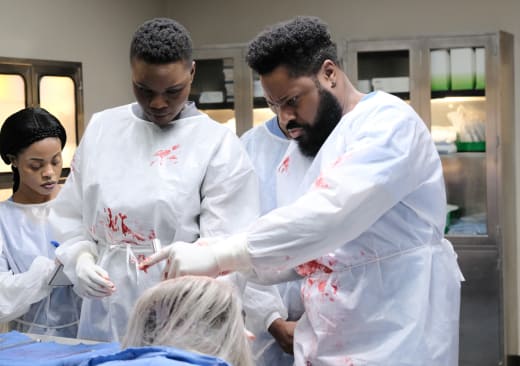 Devon is also looking into Julian's disappearance and wondering why she was contacting the FDA before she disappeared. 
Conrad has lavish plans for Valentine's Day with Nic, but her need to visit Jessie may interfere with that. 
Related: Grey's Anatomy Season 15 Episode 12 Review: Girlfriend in A Coma 
Also, Micah may be making a huge move by proposing he and Mina take a big step, but is she ready for it?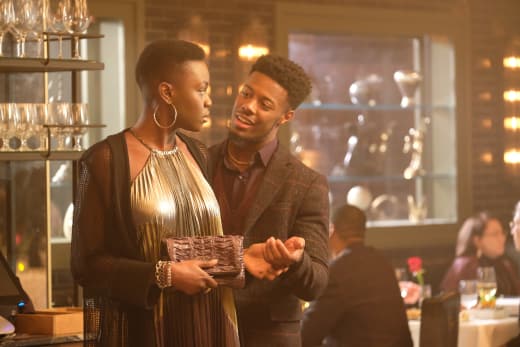 Elsewhere, the not so lowkey relationship between Irving and Jessica is heating up, and the two may be taking a big step.
Is Irving the one who plans a romantic meal in the hospital elevator? 
That sounds like something Irving would do! 
You can watch The Resident online here via TV Fanatic! 
Check out the promo!
The Resident airs Mondays on FOX!