The Walking Dead: Crossover Confirmed, Season 8 Sneak-Peek
Paul Dailly at .
Ever since Fear the Walking Dead was announced as a spinoff series of The Walking Dead, fans have questioned how long it would take for a crossover between both shows to occur. 
Now, several years on, fans are finally getting their wish to watch the two worlds collide. The news was confirmed by The Walking Dead creator Robert Kirkman during the New York Comic-Con panel for The Walking Dead.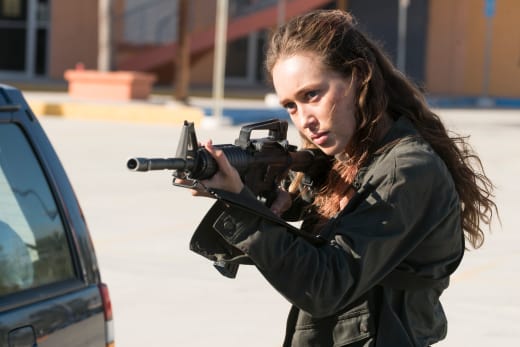 From the way Kirkman was speaking, one character will cross between the shows.
"We want these shows to have their own legs, tell their own stories and be their own thing," Kirkman said.
"I think we've finally gotten to a place with Fear the Walking Dead where it has its own identity [and] we can play with some things."
"There is one character that is going to go from one show, that I will not name, to another show, that I will not name," he continued.
"Now, what does that mean? Because these timelines, like… how does that work? Are we going to see an interesting backstory of a Walking Dead character in Fear the Walking Dead? Or are we going to see a Fear the Walking Dead character show up in The Walking Dead and show a future version of the character?"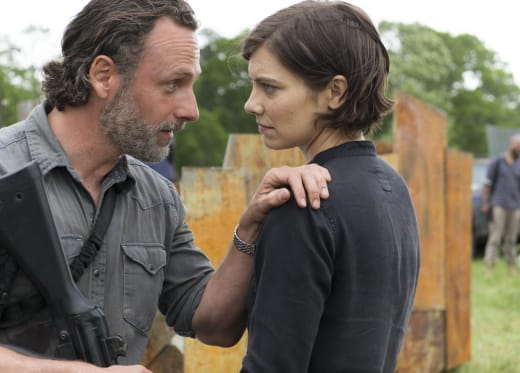 The creator went on to say that more details would be revealed over the next few months. 
Considering Fear the Walking Dead is set long before The Walking Dead; it would be more interesting to see one of the characters from the spinoff show up in the parent series. 
If only one character is moving over temporarily, it will make sense to do it that way. It's not like multiple characters from FTWD could make a move because it would confirm they will survive the apocalypse considerably longer. 
The official Twitter account for The Walking Dead shared a poster teasing the big crossover event, and you can see that right below.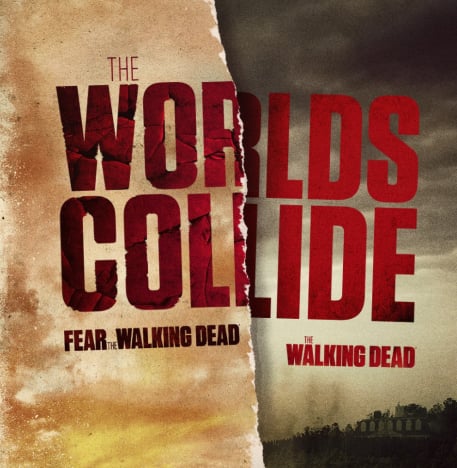 Aside from that stunner of a reveal, the Comic-Con crowd got to see a glimpse of The Walking Dead Season 8 Episode 1, and it sure looks like Carl is either making a new friend or an enemy. 
Have a look at the full teaser below and join us in the comments with your thoughts on all of the deets.
Remember you can watch The Walking Dead online right here via TV Fanatic.