Criminal Minds Season 10 Episode 8 Review: The Boys of Sudworth Place

doug@mediavine.com at . Updated at .
Some television episodes are too real and ugly to be considered mere entertainment. Criminal Minds Season 10 Episode 8 is a prime example of that.
If ever a story was designed to make viewers grind their teeth in anger, this would be it.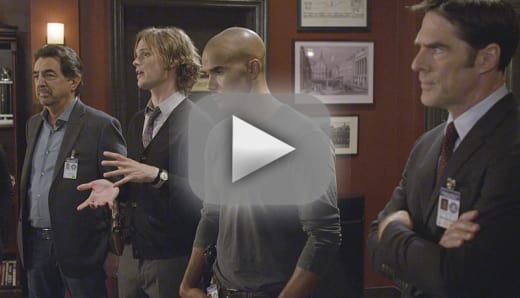 It was easy to have sympathy for Jack Westbrook, the smart defense lawyer abducted by a pair of angry young men, until realizing who he was and who his abductors were.
Then, after learning he was a sexual predator of young boys and they were his former victims, all sympathy went out the window. The only thing we wanted was to see Andrew succeed at bringing him to justice in court; or, to see Chad's version of justice by means of a well-placed bullet.
This wasn't a typical episode where the BAU had to race against the clock to save an innocent victim. In fact, their involvement was almost unnecessary, given that the "unsubs" in this case got some measure of closure. Jack's evil came to an abrupt end when yet another of his victims – Brian Stiller – shot him to death.
Too bad that it was too late; Jack's evil had spread to Brian, who was starting his career as a pedophile himself.
The truly sad thing about the story was the fact that it was grounded in reality. Police forces all over the world have complained bitterly about the number of people involved with this particular type of crime. They speak about how overwhelmed they are with the amount of investigation and charges needed, compared with the finite resources they have available to do so.
I've often wondered how the actors in this series can compartmentalize their work on such difficult subjects – a sentiment that was echoed by Kate, as she wondered the same about Morgan. It wasn't too long ago that we saw an episode where he had to deal with someone from his past who similarly abused him as a child.
It's a question she'll have to ask herself, right after she discovers that her niece is being approached by a predator. She'll have to hunt him down – and presumably the ring in which he operates as well. 
The message of the episode – and especially with the ending – is that these monsters are like cockroaches. You can stomp on one, but as you do you know there's a whole family of them still living in the darkness ready to pounce.
Final notes:
As much as I hated this story, mad props have to go to Jeffrey Nordling who played the sick and twisted – and entirely cloying and believable – pedophile. It was so easy to forget he's an actor – that's how much he made his character come alive.
It was so sad to see Morgan reliving his own memories of his abuse. It's a part of his life that you wish he'd never have to think about, ever again.
Kate Callahan's perceptive qualities have become evident: she is proving herself to be just as much of a profiler as the rest of the team. Interesting that Morgan wondered who told her about his past, instead of understanding right away that he was giving hints to her, right down the line.
Usually in each episode there's at least one side story that relieves a bit of the darkness. Something with humor or at least something that brightens the mood a bit. There was none of that with this one – it just left a sense of unrelenting evil.
What did you think of this episode? Be sure to watch Criminal Minds online and then hit us up in the comments.
Douglas Wolfe was a staff writer for TV Fanatic. He retired in 2016. Follow him on Twitter
.