The Night Shift Season 3 Episode 13 left us with a BIG cliffhanger.
Most of our doctors and nurses resigned after Julian fired Topher, but will they be back?
From the photos, we're pretty sure Kenny is back to help Shannon, who never left.
We also get a glimpse of a new temp nurse, Cain, played by Mark Consuelos. Will he prove to be a good fit?
What we don't see unfortunately, is any resolution to the bombing in Syria that left TC and Syd unconscious. We'll just have to tune in to The Night Shift Season 4 Episode 1 to find out if they survived!
In the mean time, get your first look at "Recoil" with these photos!
1. Back at Work? - The Night Shift Season 4 Episode 1
2. Bringing in a Patient - The Night Shift Season 4 Episode 1
3. Meeting the New Guy - The Night Shift Season 4 Episode 1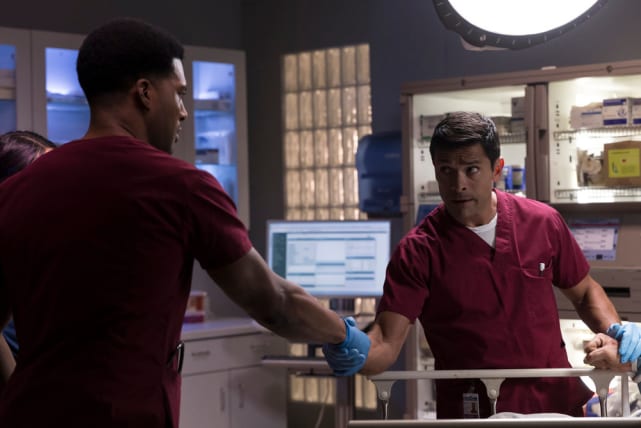 4. Holding Down a Patient - The Night Shift Season 4 Episode 1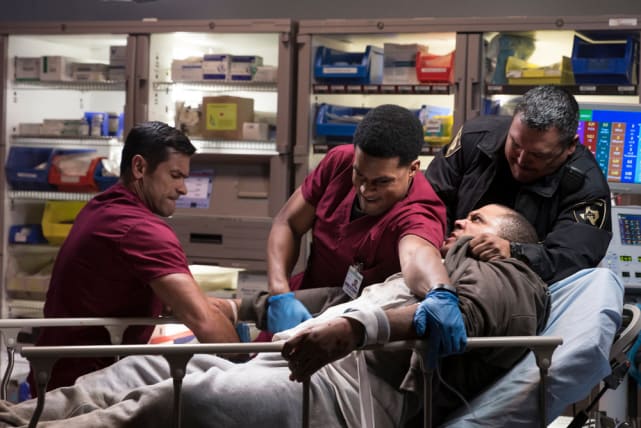 5. Paul and Drew - The Night Shift Season 4 Episode 1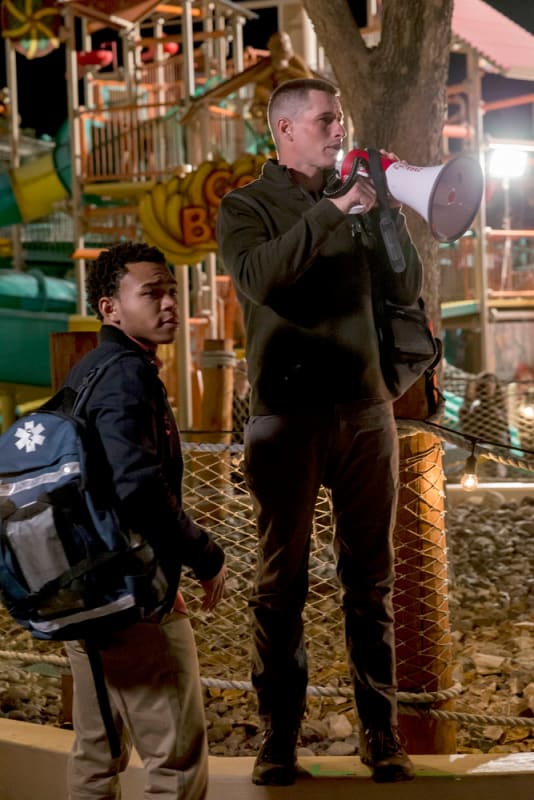 6. Jordan Negotiates with Julian - The Night Shift Season 4 Episode 1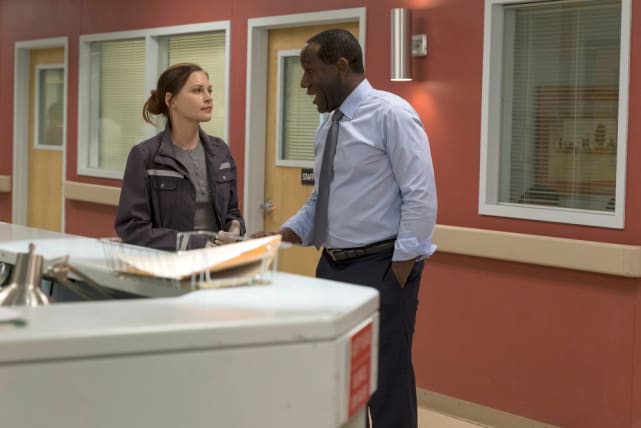 Wait! There's more The Night Shift Photos From "Recoil"! Just click "Next" below:
Next